CARB documents uncovered this week reveal increases in displacement for the entire Ducati Hyper range and baby Panigale. Because more power.
Ah, the California Air Resources Board. Many a new bike have been tipped by brands filing documents in preparation for new motorcycles coming to California, and this week is no different.
The Ducati Hypermotard, Hypermotard SP, and Hyperstrada have been favorites of mine since they were updated in 2013 when the received the water cooled 821 cc motor they share with the Ducati Monster. While the old air cooled 1100 made a tad more power, this newest iteration was lighter, had better fueling, and was a fantastic bike.
G/O Media may get a commission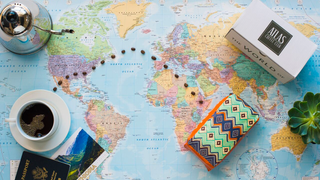 First Bag Free
Atlas Coffee Club - Free Coffee
Explore global coffee
With each bag, Atlas includes details on the coffee's tasting notes and a postcard about the region and its coffee history. And when you subscribe, you have options to tailor frequency, grind size, and roast preference of your beans, so you'll always be brewing the perfect cup.
Apparently the Hyper has been hitting the weight room, and the 2016 model will come with a 937 cc liquid cooled power plant (although it will carry the name Hypermotard 939 - because it's cuter). For those of you wondering, my sources tell me the baby Monster will be keeping its 821 cc motor.
The Panigale 899 is getting a bump too, with the 2016 model getting a 955 cc motor (although it will be called the Panigale 959).
My first thought when I saw these two new pieces, both of which were posted on MCN while I was attending the Monster 1200 R launch (review next week!), was to ask "why?"
Does the baby Panigale really need to be 50 cc less than everyone else's top model? Is Ducati making room for a smaller Panigale? Is this just to help the bikes keep the same power as they've previously had while meeting Euro 4 emissions standards? Only time will tell.
Photos: Chris Sorenson and Ducati