With General Motors already flushing the Chevrolet Blazer name down the drain with a disappointing crossover, we should have seen the same sorry fate coming for the Chevy Trailblazer name, too, which will reportedly return as a compact crossover around the size of a Chevy Trax. When will it end?

Chevy has done an impressive job of taking some serious missteps with its heritage nameplates. The new Camaro was ugly and they had to fix it, and even then it's being outsold by the ancient Dodge Challenger still anyway. Then it turned the Blazer SUV legacy into another over-styled mound of crossover.
And now it's coming for the Trailblazer name. Autoblog, Motor Trend and GM Authority all report the nameplate will soon return to the U.S., either as a replacement to the awkward compact Chevy Trax, or as a new model sold between the Trax and the larger Equinox in the lineup.
This is disappointing because it's yet another nameplate that used to be synonymous with the idea of truck-platform SUVs being relegated to the level of boring, anonymous modular architecture modernity.
The last time you could buy a Trailblazer in the U.S., it had one of the few remaining American inline-six engines. That's interesting! The most interesting thing on this new Trailblazer will probably be stories about its wheels being stolen from the dealership parking lot.
G/O Media may get a commission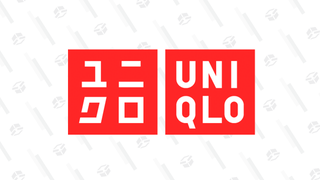 Year-round basics
Uniqlo Summer Sale
Just to add insult to injury, Chevy has been selling a Colorado-pickup-based Trailblazer SUV in global markets like Russia and India since 2012. We even begged them to give us that version back in 2016. So is that what we're getting with this new one? Nope.
It's likely we'll be getting some version of the Chinese-market Trailblazer, introduced at the Shanghai Auto Show earlier this year, which isn't based on the Colorado and is very much just another crossover.
Autoblog also reports GM also recently trademarked the Chevrolet Trailblazer Activ name, suggesting we could at the very lease see a version of this new crossover with some cosmetic off-roading flair.
But when you have to specify an "Activ" trim on a car called the "Trailblazer," it should be pretty clear that you've done something wrong.