Thanks to a big sales slump in the U.S., General Motors has a lot of unsold cars sitting around. The slump is extending factory shutdowns, putting jobs at risk, and, now, it's threatening to take away the car that's taking Cadillac back to the roots that we all longed for—the new CT6, which is supposed to be a shining light into Cadillac's future.

The CT6 is one of six GM cars that Reuters reports could get dropped by 2020 after this major sales slump, which had GM's U.S. inventories at a 10-year high in June.
Jalopnik has reached out to Cadillac for comment, and will update if we hear back, but it's a surprising move considering the car just came out and to mostly very positive reviews.
The other cars on the line are the Chevrolet Volt hybrid, Buick LaCrosse, Cadillac XTS, Chevrolet Impala and Chevrolet Sonic, according to unnamed sources cited by Reuters. The report said GM is currently reviewing whether to cancel the cars, but didn't give any sort of timeline of when we'll know anything.
The car that stands out most from the cut list is the CT6, especially considering that the thing is almost brand new. The CT6 debuted at the New York Auto Show in 2015, and it marked a return to Cadillac's luxurious roots. It did that in a truly American style, too—not in a rival-the-Germans type of way.
G/O Media may get a commission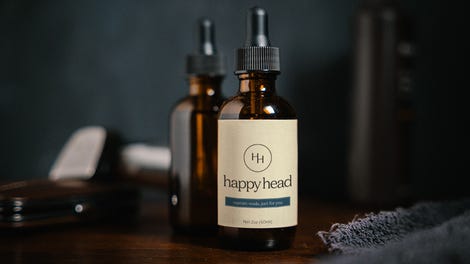 But here we are, two years later, unsure of whether the CT6 will actually make it through this sales slump. Reuters reports that unnamed analysts said the CT6's Detroit factory, which also makes the at-risk Volt, Impala and LaCrosse, is one of the most vulnerable due to producing all four of those slow-selling models.
The thing is, the CT6, which starts at $54,000, isn't that slow selling of a car compared to the rest of the Cadillac lineup. In June, it ranked a close fifth of the nine model categories GM keeps track of.
CT6 sales were also up last month and this entire year, when Cadillac's overall sales were down:
From Reuters:
Sales of GM passenger cars plunged 17 percent in the first half and 36 percent in June, exceeding the industry-wide declines of 12 percent in the first half and 14 percent in June, according to Automotive News.

GM dealers ended June with as much as six months supply of certain models. Two months is considered normal.
Well, CT6, best of luck to you out there. It's a cold, harsh world, but at least we all have your cushy rear seats to fall back on—for a little while, at least.
Update, 6:33 p.m. ET: Cadillac president Johan de Nysschen told Jalopnik that no, Cadillac will not axe the CT6 or the XTS. The full report is here.