There's really only one way to know if a certain car is worth your time and money: drive it. And this year, I got to drive a whole lot of cars. Some were incredible, some were boring, some were terrible, some were terrifying. I'm happy to say I didn't drive any of them off a cliff. Go me!
I don't know if other auto writers do this, but when I drive a car I always ask myself this question: "If I had the money, and I was in the market for this type of car, would I buy this one?" The cars you're about to read about are the ones that made me answer "Yes."
Mostly, anyway. I'll elaborate in a second.
We only try to pick six best and worst cars for these things, and I had a tough time paring my list down because I drove a lot of truly great cars this year, like the Cadillac ATS, the Fiat 500 Abarth, the new Corvette Stingray, a 1967 BMW 1602 and the 1968 Dodge Charger R/T that Maté and I drove around Manhattan. But since I'm forced to pick just a few, these are the ones that rose above the rest.
But first, as I cap off my first year as a full-time Jalopnik writer, I'd like to say thanks to you fine people, our readers. Thanks for supporting us, commenting on our stories, showing up to our parties, offering tips and guidance that help us do our jobs better, and generally making this the greatest website in the universe. You guys are great. I will always be there to fight for your right to hoon.
Without further ado, here's my Best and Worst of 2013.
G/O Media may get a commission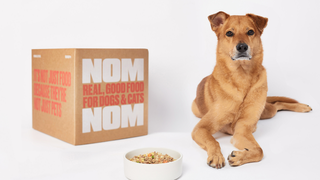 Best: 1988 BMW M3
Remember how I said our readers are the best people on the planet? I know this because sometimes they even lend their cars to us to review. Reader Battery Tender Unnecessary was crazy enough kind enough to let me drive his E30 M3 earlier this year, giving us a great review of a universally loved performance car and fulfilling one of my lifelong dreams.
The E30 M3 is fantastic in every single way. It's both civilized around town and deeply challenging and rewarding on back roads or a track, all while offering a surprising degree of modern conveniences. Easily one of the best cars I have ever driven, hands down.
Best: 2014 Mazda MX-5 Miata Club Edition
Of all the cars I drove this year, the Mazda Miata is the one I'd be most likely to buy for myself. I say that for a number of reasons, including its amazing handling and gear shifter, its sports car purity, its price tag, and most importantly, how it made me feel when I was behind the wheel.
I know this sounds like our typical brand of Miata fanboyism. It's not. After a week with a Miata press car, I was thoroughly won over, and no amount of Internet hype alone could make me feel that way.
Best: 2013 SRT Viper GTS
It's not very often that going WOT in a car makes me scream "WOOOO HOOOOO MOTHERFUCKER YEAHHHHH" like some teenager who got handed the keys for the first time. But that's exactly what I did when I went bombing down Austin's State Highway 130 with my father when we brought an SRT Viper to Texas for SXSW. I won't say how fast we actually went, but it was well past the point where the cops simply give you a ticket when they catch you. Luckily, that didn't happen.
The new Viper is one of the most wonderful machines in existence. It's viscerally and obscenely fast, it looks downright violent, and now, it's actually pretty nice inside and slightly less apt to murder human beings than previous Vipers. If I found myself $97,000 richer tomorrow — and I wasn't allowed to buy a crazy old car or do something smart like pay off my student loans — I think I'd buy one.
Best: Volkswagen XL1
So about that comment on how the "best" cars are all ones I'd buy if I could... well, if I were European, I'm not sure I'd want to spend $120,000 on the Volkswagen XL1. Green cars aren't my thing in general. But the XL1's incredible technology and ultra-futuristic design really won me over. Driving one in New York City was such a unique and hilarious experience that I'd kill for more time in one.
I'd love to experience it again, preferably on some twisty country road where I can truly enjoy the fact that it's a mid-engine, rear-wheel drive modern car with no power steering. Okay, screw it, I'd buy one. Why not? It's the future.
Worst: 2014 Infiniti Q50
I'm kind of reluctant to stick the new Infiniti Q50 in this category. It's very nice inside, loaded down with some of the most exceptional technology you can get on any new car, and it certainly doesn't look bad.
But it's not fun to drive. That's probably the harshest criticism I can give to any car, since "fun to drive" is the whole point of what we do around here.
It's certainly not fun in the way its competitors the Cadillac ATS, BMW 3-Series and Lexus IS350 are. And I fear the precedent set that might be set by the Q50's steer-by-wire system. It's not something I want on my next car.
Worst: Any Toyota Prius
For most of this year I depended on press cars and Zipcars to get around Washington D.C. where I live. Most of the Zipcars in my area happen to be Prii, and that meant a loathsome, infuriating, achingly slow driving experience whenever someone else got dibs on the lone Mazda3 in our lot. So what if the Prius was good on gas? It's fucking Zipcar, I don't have to pay for the gas.
I ended up buying a car just after Thanksgiving. If this means I never have to drive another Prius as long as I live, it was money well spent.
Honorable Mention: My 2008 Mini Cooper S
I bought one. That's the highest compliment I can give to any car, right? I can't wait to track this thing when the weather gets a little better. 2014 is going to be great.