Chevrolet just spilled the beans on acceleration times and pricing for the I Need To Write Up My Will Before Driving This Thing 650 horsepower 2017 Camaro ZL1, and they look extremely compelling.
Chevy's "most powerful Camaro ever" will start at $62,135 for the coupe and $69,135 with the drop-top, meaning this track-focused beast will undercut the straight line-focused Hellcat by about two grand.
As for performance figures, the Chevy's supercharged 6.2L V-8 engine and available 10-speed automatic get the Alpha platform-based coupe to 60 MPH in 3.5 seconds—about as quick as an automatic Hellcat Challenger. In the quarter mile, the ZL1 scores a time of 11.4 seconds at 127 mph, which may be a tick or two behind the Mopar monster (but we'll have to see when these thing get tested head-to-head).
Perhaps more exciting is the max lateral acceleration figure of 1.02 g, a number that would make any Hellcat fake sick with a forged doctor's note from its mechanic.
G/O Media may get a commission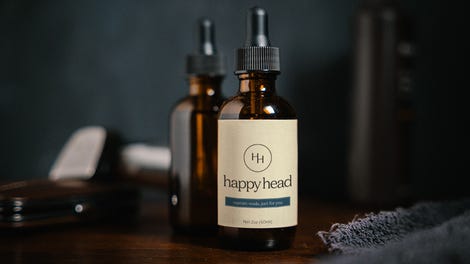 Chevy also hit us with performance numbers and pricing for the 1LE performance packages, which we said would make for the best V6 muscle car you can buy.

Zero to 60 MPH for that V6-powered Camaro will take 5.2 seconds and max lateral acceleration comes in around 0.97 g, while the 1LE SS trim's V8 will be a second quicker to 60 and shake off an additional 0.05 g of centripetal acceleration.
As for pricing, you'll have to pay $4,500 extra on the V6 LT coupe, but as we noted earlier, that gets you quite a bit of kit, such as:
...FE3 suspension components from the Camaro SS, including dampers, rear cradle mounts, ball-jointed rear toe links and stabilizer bars. Its 20-inch forged aluminum wheels are wrapped in Goodyear Eagle F1 245/40R20 tires at the front and 275/35R20s at the rear.
But that's not all:
To take the abuse while being as fun as possible, it also has oil, differential and transmission coolers, a mechanical limited-slip with a 3.27 ratio, four-piston Brembo brakes, a short-shifter, dual exhausts, the fuel system from the SS, plus a front splitter and a rear spoiler for downforce.
The V8 1SS coupe will ask you to throw down $6,500 for the 1LE package, but that'll get you lots of good hardware, too, including:

...FE4 suspension tuned for the magnetic dampers, an electronic limited-slip differential with a 3.73 ratio, even stickier Goodyear Eagle F1 Supercar tires, six-piston Brembos with two-piece rotors measuring 14.6 inches (370mm), all the coolers and everything else you can have on the V6 as well.
So clearly, Chevy's not messing around with their newest Camaro. This thing's a legitimate performance machine. But we knew that already.
Edit for clarification: The ZL1 MSRP includes destination charge, but not Gas-Guzzler Tax. A Challenger Hellcat with destination and without its $1,700 Gas-Guzzler Tax comes in at$63,490, or over $1,300 more than the Chevy. Chevy is currently working on EPA mileage figures to determine the Gas-Guzzler tax, but if it's the same as the Cadillac CTS-V (which shares essentially the same powertrain), the tax will amount to $1,000, bring the ZL1 to nearly exactly two grand cheaper than the Hellcat.