The 2019 Mazda Miata is just barely pricier than the last. That might not come as a surprise to some, since it looks the same on the outside. But the new Miata is a lot different than it looks, since it'll roll around with 181 horsepower to the 2018 model's 155—all for less than $500 more.

Mazda USA announced this week that the starting MSRP for the 2019 Miata is $25,730, or just $435 more than last year's $25,295 base. It's a small bump in price for a huge bump in power, in the context of things. Jalopnik's Erik Shilling thinks this is still too much money, and called $35,000 versions of the newest-generation Miata "glorified go-karts." You're more than welcome to incessantly tell him he is wrong via email.
But calm your pitchforks for just a second, because there's still more blog to read here and our traffic data shows when you close the tab after 15 seconds on average. (That hurts, you know?)
It's kind of hard to avoid hearing about the 2019 Miata if you read about cars, since Mazda announced such a huge and unexpected power bump for the car over the summer. Mazda said in June that the 2019 model would jump from 155 to 181 HP, in a car that's typically been known for perfect handling but rarely getting more power from the factory.
That doesn't sound like a lot of power, looking at the numbers. But 26 horses matter in context when it comes to the Miata—the car is so light at its roughly 2,400 pounds, 26 power units make a noticeable difference.
G/O Media may get a commission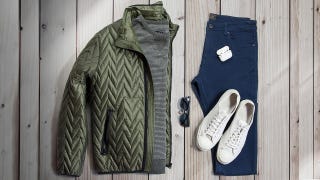 60% off
Jachs NY Fall Sale 60% Off
Mazda said the 2019 Miata is now on sale nationwide, and it's no surprise that the starting MSRP is just a few hundred higher than it was on the 2018 model despite the big power bump. Just like we knew the 2019 car would go on sale this fall, we've also known some of the prices for its higher trims since August.
They were barely more expensive than the 2018 models, too:
Now, at last, you may go tell our dear friend Erik how you feel. Don't be discouraged from traveling in your two-seater Mazda roadster with your pitchforks, either—anything can fit in a Miata if you try.