The 2018 Porsche 911 Carrera T is like a Ghost of Good Cars Past. Except it's real, and here to restore your faith in the current state of cars. This is the new lightweight 911 and it's easy to enjoy but difficult to master. It's a little too intense for casual use and pretty much the perfect modern Porsche.

(Full disclosure: Porsche had me flown from Los Angeles to Sacramento and then bussed to a fine Napa Valley hotel I could never afford for two nights so I could test the new 911 T and 718 GTS models. I also endured two steak dinners on the German automaker's dime.) 
In 1968, the Porsche 911 T, as in "Touring," was introduced as the company's base model. It was basically just a low-buck 912 with a six-cylinder engine instead of a four, with the new powerplant claiming 110 horsepower. Badges that were normally gold colored (take that, Lexus) were swapped for silver, and otherwise the original T was a pretty nondescript car.
A neat 50 years later and the 2018 911 Carrera T is sort of a tweak on the same idea, which is probably why I like it so much.
G/O Media may get a commission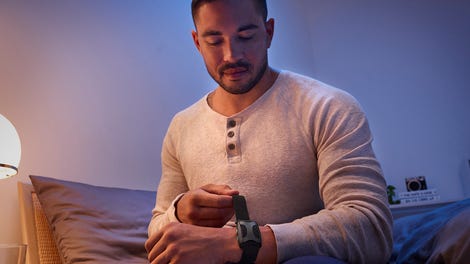 What Is It?
Today's $102,100 Carrera T isn't the base model 911 (that would be the regular Carrera, $91,100) but it is a particularly lean enthusiast-focused execution of the rear-engined sports car.
There are very few decorative pieces or luxurious frills, but the T does get performance parts that the standard Carrera doesn't. Note the suspension upgrade that lowers the car 0.39 inches, a short-throw shifter, unique transaxle ratio and optional rear-axle steering. Lightweight glass, interior door pulls that are just loops of sewn webbing and a red shift pattern engraved in the shift knob are pretty much the T's distinctive features.
So it's really like a streamlined performance model. Or a slightly hotted-up base car.

In some respects, you could argue it borrows a little bit of the idea for the pure, driver-focused 911 R but without as much carbon fiber. Or exclusivity. Or horsepower.
The Carrera T is also specifically designed to not be a commoditized car. Porsche's people promise that anyone who wants one should have no trouble getting an order in, unlike the 911 R, which you may remember created a whirlwind of comically egregious price markups thanks to its limited availability and cool name.
Today's T isn't the fastest, flashiest or best Porsche 911 by any objective measure. But it is an excellent combination of great engineering, choice upgrades and a powerful-but-manageable turbocharged flat six.
Specs That Matter
The Carrera T's most noteworthy brochure spec is the claimed curb weight: 3,142 pounds in its lightest configuration, making it the lightest 911 Carrera you can pull out of a Porsche showroom right now.

Under the hood, which of course is at the back of the car, is the most modest engine a 2018 911 can be loaded with: a twin-turbo 3.0-liter flat six-cylinder engine rated to 370 HP and 331 lb-ft of torque.
That's hooked up to a seven-speed manual transmission or a PDK automatic if you want to spend an extra $3,730 to deprive yourself of one of the most satisfying stick shifts on the market right now.
All Carrera Ts are rear-wheel drive, and you can add rear-axle steering for about $2,000. Porsche's people could not immediately answer how much weight that system added, but assured me "the performance benefit of having the rear wheels help steer far outweighs the penalty" of the added heft.
At lower speeds, like below 30 mph, the rear wheels will turn opposite of the fronts to give the car incredible maneuverability. At around 50 mph, they're supposed to move in the same direction as the fronts, making for easy and stable lateral lane changes. Between those speeds, and at all times really, the car's computers decide how to direct the rear wheels depending on situational inputs.
I can't say if the rear-steer actually felt like it was doing anything, as the executives kept saying, because I didn't get a chance to drive a non-rear-wheel-steer version. It steered well, as much as I can say.
Also contributing to the Carrera T's cornering abilities is the standard-equipped PASM Sport Suspension I mentioned earlier. Like the suspension in the 911 GTS, this gives the car a little extra stiffness and a lower center of gravity which, theoretically, translates to better stability around bends.

Traction control can be disengaged in two stages: a "Sport" T/C mode that allows for minor rotation before cutting power to keep your slides under control, and full-off to let you really hurt yourself. I had no problem having fun with the car's computerized safety net fully engaged.
The ride felt compliant enough over bumpy roads, but obviously you're still going to be living with more stiffness than you might be used to in a crossover or luxury sedan. Or even a standard Carrera. The rigid ride pays off by being ridiculously planted through turns, though. Naturally, good tires help there too–Porsche fits 305-width rear, 245-width front Michelin or Pirelli high-performance rubber on 20-inch wheels here.
A Sport Exhaust system with extra loudness at the push of a button is also standard equipment. Beyond that there are plenty of other optional toys like sunroofs, fancy clocks, ceramic brakes and a $5,000 racing seat kit you don't really need to turn the Carrera T into a pretend track rat or luxury car, but that's not really the point. This car was just born to be a backroad beast.
What's Great 
Linking corners through the forest roads just east of Mendocino, California in the Carrera T was like skiing down a mountain of warm butter. Every turn encourages a little more speed, and rewards your bravery with boundless grip.

The suspension can be stiffened with the push of a button, though I don't recommend doing that. The car has plenty of rigidity in its default setting and gets more uncomfortable than responsive when you dial it up. The steering weight is fixed. One of Porsche's engineering executives said something to the affect of "You'll use the steering rate we programed and you'll like it." I think it was something about the merits of "consistent steering feel" but you get the idea.
After a few hundred turns with this car's steering situation, I can't think of a reason to argue. The steering wheel is heavy enough to tell you exactly where the car's wheels are pointing without ever being cumbersome. I'm particularly impressed with how direct the steering feels because of how much is going on here–I mean come on, we've got four wheels potentially going two different directions, and the Carrera T with rear-axle steering still manages to communicate as precisely as the 911 of your dreams should.
The Carrera T is no slacker in a straight line either. Porsche says it's good for a 0 to 60 sprint in 4.3 seconds with the stick shift, 4.0 flat if you run the automatic. But to be honest, acceleration here isn't particularly explosive or abrupt. You won't be able to make your passengers pee their seat with a stoplight launch like you can in a V8 Mercedes-AMG or any Hellcat. The Porsche's power delivery is much more civilized. In fact, the way the power comes on as you lean into the throttle feels linear and predictable which provides a lot of confidence for road driving and, again, is pretty impressive considering that the engine is turbocharged.

I only drove the manual car with rear-steering, and as far as reasonably safe road driving goes it's almost impossible to induce understeer regardless of whether your gliding or thrashing your way around corners.
Bump the gas, turn late, the thing just hangs on until you really drive like a dumbass. Then, yeah, the Carrera T isn't infallible. But it gives you a lot of latitude to have a great time a sub-felony speeds, which is something that some $100,000-plus performance cars struggle with.
As you decelerate into those turns and accelerate out, you get to pump a spectacularly weighted clutch and move the shifter between decisively notched gears. Both the shifter action and clutch pedal are substantial but forgiving. You become acquainted with the friction zone very quickly and will start snapping off satisfying shifts in no time.
Third and fifth are fairly close together, but otherwise the pattern's as user-friendly as the lever action of the shifter itself.
What's Weak
The Carrera T is not particularly versatile. It's a little noisy at speed and the low-slung seats requires minor gymnastics to get in and out of. But who cares?

It is a bit too aggressive, in my opinion, to be a legitimate commuter car or long hauler despite Porsche's claims to the contrary and the "Touring" moniker. But as a day tripper and a joyrider, I couldn't find anything to complain about over a half day 100-odd mile drive.
Early Verdict
There are some batshit Porsche 911s today that can reward a truly talented driver with what I'm sure is a life-changing experience behind the wheel. There are others that are quite literally instant classics and will be sentenced to a life of pampering in climate controlled garages. And then there are mass-produced performance-spec 911s for slightly less extreme enthusiasts, but those are still difficult to drive hard without tripling the speed limit.

Now there's no way to call the Carrera T a "performance Porsche for the rest of us" without being an asshole. It still comes with a six-figure price tag. But more so than anything else Porsche is building right now, I think this version of the 911 has the potential to be the most satisfying to own and operate.
It's approachable and exciting at the same time. And most importantly, it feels pretty much as simple as a 2018 car can be, despite being loaded with impressive engineering and technology.
All the high-tech sweetness under the Carrera T's skin runs seamlessly in the background while you just have a hell of a time working the wheel and running through the car's seven gears.
The cabin's a little loud, the ride's just rough enough to keep you from ever forgetting you're in a dedicated sports car and every control you touch feels like it's been lovingly assembled. In other words, the whole thing comes together to create a damn fun day of driving.
2018 Porsche 911 Carrera Coupe Specs
Engine type
Twin Turbo Premium Unleaded H-6
Transmission/Drive
Manual w/OD