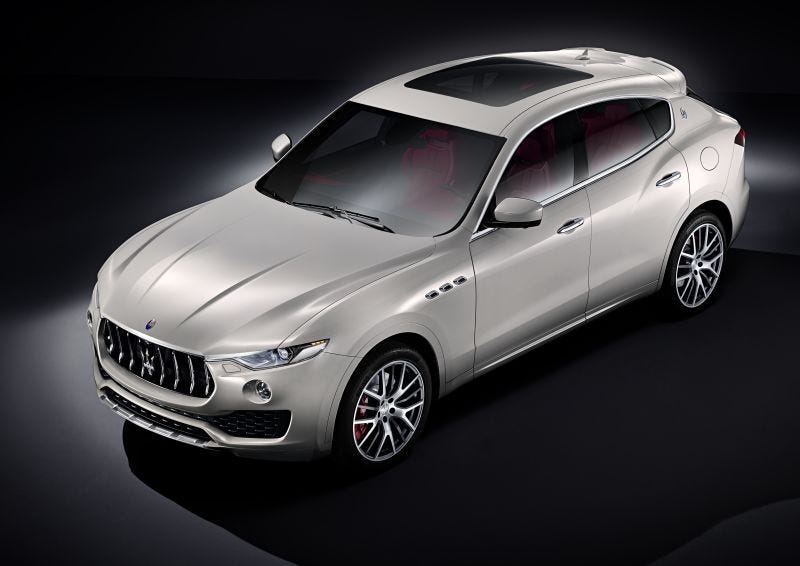 Truck Yeah
The trucks are good!
The 2017 Maserati Levante crossover will start at $72,000 for the standard 345 hp model and climb all the way up to $82,000 for the 424 hp Levante S, before tax and delivery. On top of that there will be some fancy Italian leather packages if you've got cash to burn.

We'll check out the Levante up close at the New York Auto Show next week.