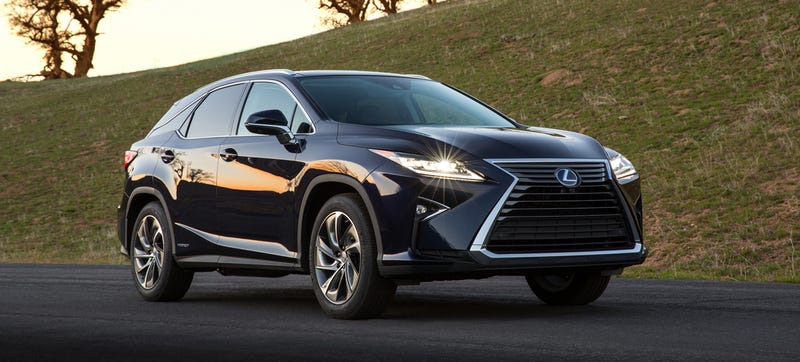 Truck Yeah
The trucks are good!
I kid, I kid. I actually kind of like the crazy new hyper-aggressive Lexus faces. For 2016 the Lexus RX crossover, once one of the most boring-looking vehicles on the road, now looks like some sort of weapon on four wheels. Your kids will love it!
Now in its fourth generation, the RX is all new for the 2016 model year. It comes in two flavors: RX 350, with a direct injection 300 horsepower 3.5-liter V6, and the hybrid RX 450h, which also has a combined 300 horsepower thanks to an Atkinson cycle V6 and electric motors. It's longer, roomier and has more tech and safety features than the crossover it replaces.
Shockingly, it looks kinda cool now, too. Check out that glass between the C and D pillars. It's similar to what Nissan did with the 2015 Murano, and I don't think it looks bad on either car. That's one way to jazz up what has traditionally been an abysmally boring car in an abysmally boring segment.
No word on pricing yet. Look for the 2016 RX at a soccer field near you soon.
---
Contact the author at patrick@jalopnik.com.