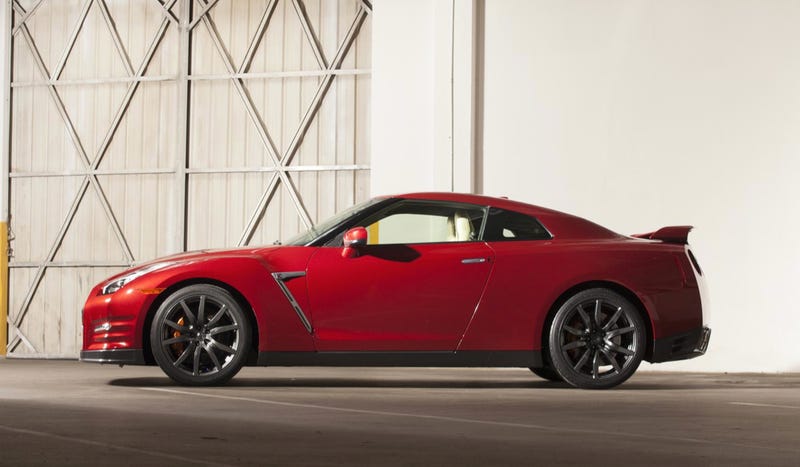 Last year, Travis drove the Nissan GT-R and said it was one of the greatest cars of the last decade. This, even though the base price had crept up more than $25,000 since its 2008 launch. But there have been constant improvements, and the 2015 Nissan GT-R has been fine-tuned even further. Oh, and so has the price.
The 2015 GT-R will now set you back 101,770 of your U.S. dollars, excluding the $1,595 destination charge, according to pricing released today by Nissan. The Black Edition, with Recaro seats and a carbon fiber wing on the back, goes for $111,510. And the Track Edition is $115,710, but for 2015 you do get more equipment for your money because it now has rear seats.
For 2015, Nissan says all GT-Rs get new suspension settings for a better ride and handling, some new LED lights and Bose's Active Noise Cancellation system. So, for more money, you're getting a better car. Fair deal?
Photo: Nissan