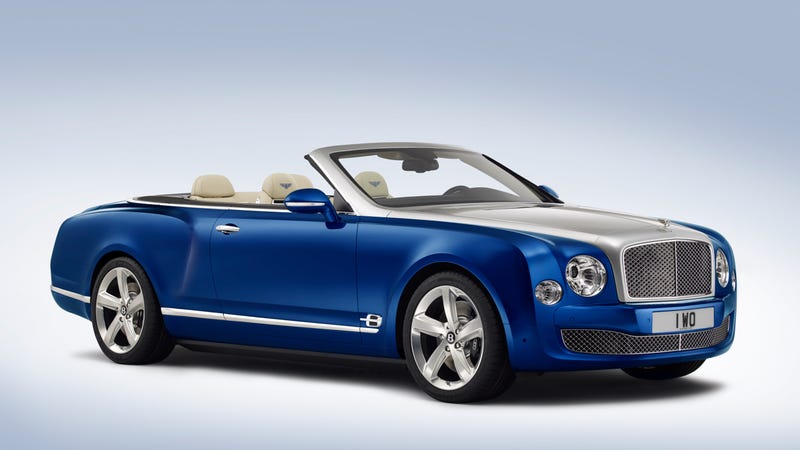 The LA Auto Show doesn't start until Wednesday, but Bentley is starting the party early with a surprise that wasn't their SUV but something more airy. Meet the Grand Convertible.
At a party in West Hollywood, Bentley unveiled what is essentially the droptop version of the Mulsanne.
Power goes to the rear wheels via the familiar twin-turbo 6.75-liter V8 with 530 hp and a proletariat stomping 811 lb-ft of torque. Fourteen cows sacrificed their lives for the diamond-quilted interior, with Beluga leather on top of the doors and framing the rear tonneau, which is made of Burr Walnut and is the largest piece of wood veneer ever slapped onto a Bentley.
Oh, and then there's the paint. To quote Bentley:
Resplendent in Sequin Blue, originally a bespoke colour created from a single sequin from a customer's haute couture gown, the Grand Convertible features a silver "liquid metal" finish to the bonnet and windscreen frame.
That, friends, is luxury. I'll take three.