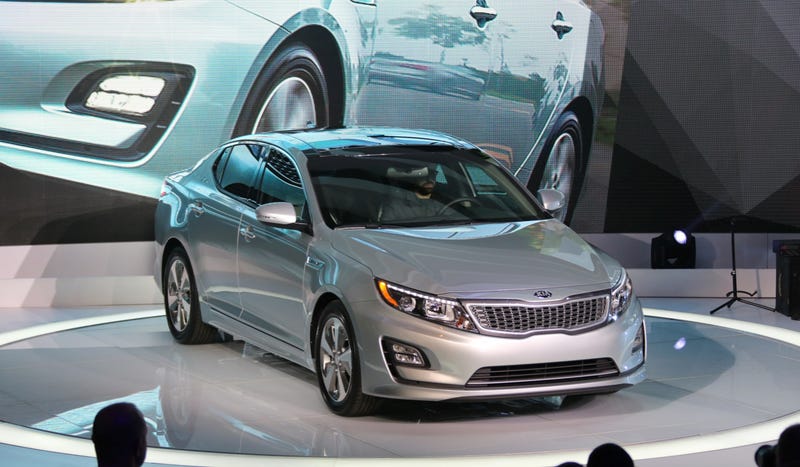 This is the newly redesigned Kia Optima Hybrid, revealed today at the Chicago Auto Show. You might think you've seen it before, especially since we're more than a month into 2014. But you'd be wrong.
Kia says they've made one of Edmunds' "Top 11 Most Fuel-Efficient Sedans for 2013" even more efficient now, perhaps in the hopes they'd cut that list down to the top 10. Weirdly, EPA fuel economy ratings stay the same: 36/40 for the Optima Hybrid LX and 35/39 for the uplevel EX. This is despite neatly redesigned front and rear fascias aimed at efficiency.
Oh, there are new wheels. They're attractive. But they don't help the fuel economy any further. That's a new eco-minded fender badge, too.
And... that's the 2014 Optima Hybrid. It's perfect if you thought the 2013 wasn't efficiently styled enough.
Photos: Brian Williams