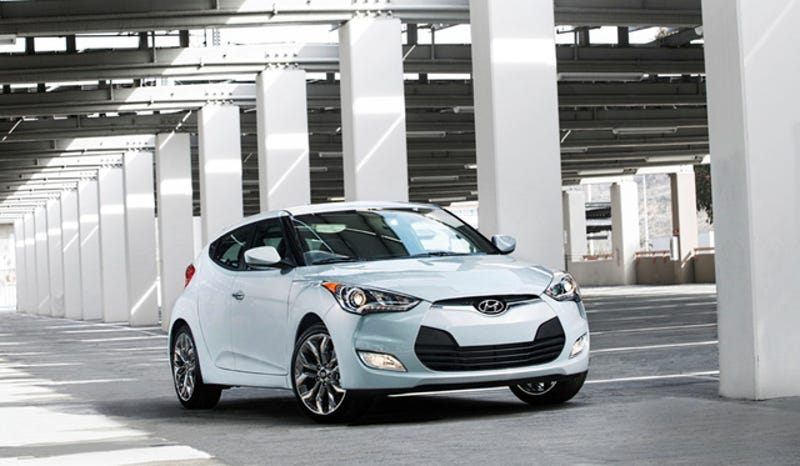 This is the 2014 Hyundai Veloster RE:FLEX. You can buy it this spring. It's like a normal Veloster, only with a colon in its name. I'm told it's an awesome, artsy thing to do. What do I know? I went to journalism school.
The Re[colon]flex comes with the base Veloster's 1.6-liter four-cylinder, sending its 138 horsepower to a six-speed dual-clutch transmission. That means the Re[colon]flex has relatively slow reflexes.
Only 3,000 people will get a chance to buy a Re[colon]flex. If you like the 18-inch chrome wheels, the LEDs, 450-watt stereo and the choice of red or black leather, but aren't a fan of the exclusive Ice Pearl paint in the picture, you can also get it in white, black, red or "Vitamin C." That last color might be the most healthy for you.
Photos: Hyundai, Brian Williams