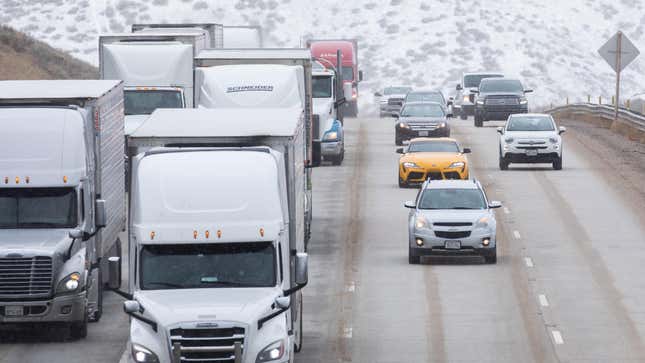 The Interstate Highway System will likely be the most significant and expensive single infrastructure project ever undertaken by the federal government of the United States. The Apollo program, NASA's manned expeditions to the Moon, cost around $300 billion when adjusted for inflation to 2023 dollars. With the same adjustment to 2023 dollars, the 48,750-mile highway network cost over $600 billion to construct.
The country's interstate highways are also the backbone of the nation's economy. According to the Federal Highway Administration, almost 90 percent of freight dollars transported are over the nation's highways. Freight's dependence on highways also means that trucks are a major contributor to congestion, especially in urban areas. Those same trucks are also able to measure how slow traffic is on the roads they use.
The American Transportation Research Institute (ATRI) has collected GPS data from freight trucks since 2002. With the collected data, the ATRI is able to measure the average speed on every highway in the country during peak and non-peak hours. Every year, the organization ranks every highway by its level of congestion. Here are the 15 most congested highways in the country.