Last Wednesday New Yorkers were bugging out over a massive C-130 military plane doing low and slow laps with a pair of helicopters over Manhattan. The military originally said it was a "routine training exercise," but now it's reported that it was a training exercise for pulling President-Elect Donald Trump out of the city in an emergency.

"The flyovers were part of an 'emergency relocation drill' designed to identify locations, primarily in Central Park, where a chopper could touch down near Trump's home inside Trump Tower on Fifth Avenue and 56th Street, and safely evacuate Trump and others from the city," DNA Info reports.
The C-130 was ostensibly doing high-level recon while the two HH-60 Pave Hawk search and rescue helicopters looked for parking spots. The aircraft involved in last week's exercise appear to have belonged to the Air National Guard's 106th Rescue Wing, based at Gabreski Airport on Long Island.
As is now well-known, Trump's primary residence is the Trump Tower penthouse in midtown Manhattan, because how the hell could you forget that even if you wanted to. The President-Elect has already established that he plans to continue spending a significant amount of time in New York during his presidency, inconveniencing no one and delighting all New Yorkers just trying to get to work, so it shouldn't really come as a shock that government agencies are taking special measures to keep him safe there.
But a large aircraft looming over the city was pretty shocking, partially because somebody didn't bother to inform local authorities that it was going to happen, as DNA Info quotes NYPD Commissioner James O'Neill at a press conference last week:
"Usually when there is a flyover, we get something through our Operations unit. It's sent out to everybody. That notification is supposed to go out through OEM [the Office of Emergency Management], so I know OEM is working with the military to make sure the proper notifications are made. [OEM Commissioner] Joe Esposito is going to have to make sure he stays in contact with the military for future notifications."
G/O Media may get a commission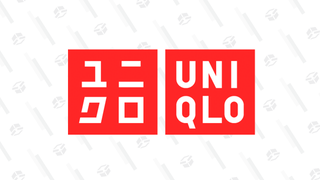 Year-round basics
Uniqlo Summer Sale
It remains unclear whether the secrecy of this operation was intentional or just incompetence. Of course the Secret Service has a policy against disclosing specifics about presidential security, but surely somebody figured a C-130 circling the city would garner some attention.
Or maybe "planning for a potential Trump rescue" is just an easy answer to placate us sheeple and the military was actually up there doing something far more ominous.
(It was not.)
(Probably.)
(Hopefully.)
(Maybe?)
(Probably.)