Good morning! Welcome to The Morning Shift, your roundup of the auto news you crave, all in one place every weekday morning. Here are the important stories you need to know.

1st Gear: In It For The Long Haul
Reuters reports that Tesla plans to debut its electric big-rig truck next month, and that the outlet has learned the company wants it to go 200 to 300 miles on a charge. A Tesla "Master Plan" said its goal for the semi truck is to "deliver a substantial reduction in the cost of cargo transport, while increasing safety and making it really fun to operate."
But at 200 to 300 miles, it won't yet compare to its fuel-guzzling counterparts on range between necessary stops. That's alright, though, because people should take a bathroom break every few hundred miles anyway. From Reuters:
... The entrepreneur has tantalized the trucking industry with the prospect of a battery-powered heavy-duty vehicle that can compete with conventional diesels, which can travel up to 1,000 miles on a single tank of fuel.
Tesla's electric prototype will be capable of traveling the low end of what transportation veterans consider to be "long-haul" trucking, according to Scott Perry, an executive at Miami-based fleet operator Ryder System Inc (R.N). ...

Tesla responded to Reuters questions with an email statement saying, "Tesla's policy is to always decline to comment on speculation, whether true or untrue, as doing so would be silly. Silly!"
G/O Media may get a commission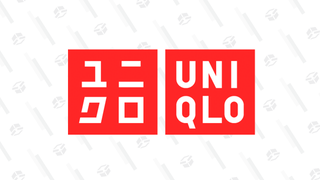 Year-round basics
Uniqlo Summer Sale
That sounds like something Tesla would say.
2nd Gear: Repairs Are Where The Revenue Is At
New-car sales in the U.S. are in a slump right now—just ask General Motors—but Bloomberg reports that revenue there and at auto-parts stores is on the rise. That seems like a weird claim, until you remember that dealers usually make the most money on service and repairs.
With older vehicles needing repairs and replacement parts, things are on an upturn at dealerships. From Bloomberg, which has some data graphs in its article showing the sales patterns:
"The vehicle fleet is still getting older every single year, in spite of our record sales," said Steve Szakaly, chief economist for the National Automobile Dealers Association. "So you've got a significantly larger population of vehicles that require service and are coming in for service pretty regularly."

Car dealers didn't use to handle so much repair work. But when the auto market last contracted in 2008 and 2009, new-car retailers looking for a revenue boost improved their service business to win share from independent shops. They've managed to keep a lot of that profitable work even as new-vehicle sales recovered.
But at the same time, 2,000 Chicago dealership technicians—the people who do the repair work—are striking right now over how they're paid for their money-making job. Well, it's a money-making job for the establishment, at least.
3rd Gear: Well That Isn't A Terrible Bonus
Tesla is bad at making its delivery targets. Like, really, really bad at making them. Tesla's actually just bad at doing things on time in general, so Automotive News reports that the company will hand a $700,000 bonus to its global sales and service chief if he can meet delivery targets for cars in the last two quarters of 2017.
Tesla has its new, entry-level Model 3 in the works, which had almost 400,000 reservations in 2016. The company's long had a lofty goal of producing 500,000 cars annually by 2018, but delays and low delivery counts are kind of Tesla's thing. We'll see how it goes.
Either way, just think of how fun it would be to get giant bonuses like that for doing what you're being paid to do already. From Automotive News:
Under the incentive compensation plan, [sales and service president Jon] McNeill will receive the amount if Tesla meets vehicle delivery targets during the third and fourth quarters of 2017, the company said in a filing.

The payout will also take into account operational and financial metrics relating to vehicle service performance, as well as costs and customer satisfaction scores during 2017, the company said.

Tesla CEO Elon Musk warned earlier this month that the company would face months of "manufacturing hell" as it increases production of the Model 3.
Surely $700,000 can buy you a ticket out of hell.
4th Gear: A Shift Toward The Chinese Market
Although a Japanese manufacturer, Automotive News reports that Honda has long tried to please its huge market of American customers. But things are changing, and Automotive News reports that the influence is leaning toward the Chinese market:
China, the world's largest auto market, is on pace to replace the U.S. as Honda's biggest and possibly most profitable sales center. ...

Honda is hardly alone in embracing a shift that's influencing carmakers from Wolfsburg to Detroit as companies increasingly kowtow to the almighty Chinese buyer.

The rapid expansion of Honda's footprint in China shows a reordering of priorities for a global manufacturer that long has prided itself on its tight bonds with America but now sees bigger growth opportunities elsewhere.

China's rise has complex ramifications. Chinese tastes and trends increasingly will flavor models sold worldwide. More vehicles will be developed for China first before being sold in the United States and other markets.
The report also talked about just how quickly sales are rising in China: Honda sales went up 24 percent there in 2016, while sales in America only rose 3.2 percent. Automotive News has a lot more on the topic here, if you want to know where future design influence for companies like Honda will likely come from.
5th Gear: Mary Barra Joins A Less Controversial Board
Bloomberg reports that General Motors CEO Marry Barra joined Walt Disney's board on Thursday, which sounds a lot less controversial or stressful than being on President Donald Trump's advisory business councils.
It sounds like the main goal unfortunately isn't arguing for another Cars movie; it is the search for a successor to current Disney CEO Bob Iger. His recently extended contract ends in July 2019, Bloomberg reports. From Bloomberg:
Barra brings experience helping GM, one of America's most well-known companies, adapt to a changing technological landscape, including the advent of ride-share services and self-driving cars. As a Disney board member, she'll be called on to help Iger work through the threat to his TV and movie businesses brought by Netflix and other digital services. ...

As GM's chief, Barra maintains a low profile. She is on the board of Stanford University, where she got her MBA, but doesn't sit on any corporate boards since standing down as a director of General Dynamics Corp. earlier this year.
Sounds great and all, but let's start working on that Cars movie.
Reverse: Oh, How Far We've Come In Air Travel

On this day in 1919, the BBC reports that that "world's first daily international passenger air service launched" with a trip from London to Paris. Nearly 100 years later, passenger air services are busy dragging bloodied people off of flights, mysteriously landing with our once-alive giant rabbits deceased and all kinds of fun stuff like that.
Three cheers for air travel!
Neutral: What Would You Do With A $700,000 Bonus From Work?
Wouldn't that be a nice incentive from the ol' 9 to 5.