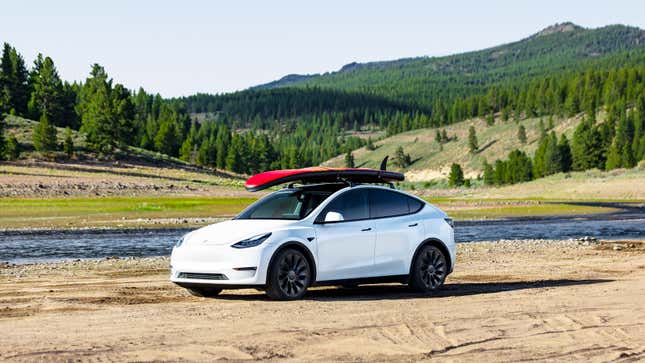 For Tesla, a lot of exciting things are happening over the coming year. The Model 3 is reportedly finally getting an update, six years after first launching; the Cybertruck might finally reach production, maybe; and now a new report suggests that the Model Y is due a refresh as well. Busy year indeed.

According to a new report from Reuters, Tesla is hard at work on an update for the Model Y SUV, which was first launched back in 2019 before deliveries began in 2020. Since then, the design for the electric SUV has remained unchanged and it's kept its sparse, or minimalist, interior ever since.
Now, with increased competition from legacy manufacturers, Tesla has been slowly working to update its model lineup, and lower the prices for its cars. These updates could be coming to the Model Y from 2024, reports Reuters:
Tesla is readying a production revamp of its top-selling Model Y, according to three people with knowledge of the plan.

The changes to the Model Y – code-named Project Juniper at Tesla – involve the exterior and interior of the crossover electric vehicle with a target of starting production in 2024, according to two of the people, who asked not to be identified because the planning remains private.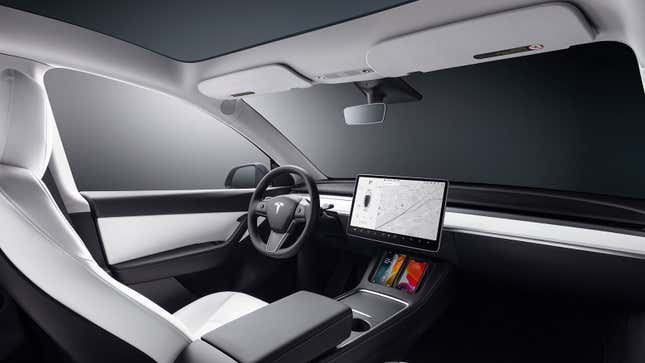 As was the case with the long-rumored Model 3 update, Tesla has not yet commented on the reports. But, an update to the Model Y would make sense. Since it first went on sale, the electric SUV segment has been bombarded with new models from the likes of Kia, Cadillac, and Audi.

And now new models are set to further hit the market in the form of cars like the Polestar 3 and the Fisker Ocean, which could impact Tesla's sales if they prove popular.
It may be some time before the California-based EV maker confirms whether or not an update to the Model Y is coming. But CEO Elon Musk will be speaking at the automaker's Investor Day later today, where he is expected to outline the company's plans for the future.