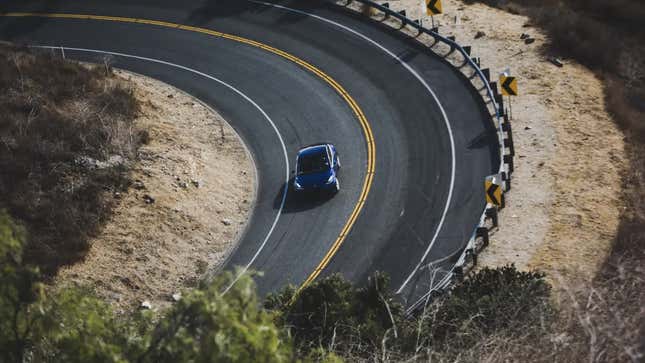 Teslas are finally getting affordable after 10 years of promises to bring a sub-$35,000 EV to market. In certain parts of California, a brand-new base Model 3 will run customers just $19,830. That's less than half of its MSRP of $40,240.
This NYC Garage Takes Vanlife To The Next Level | Jalopnik Visits
Of course, this Model 3 isn't coming straight from the factory at that price; you have to add up a ton of incentives and tax credits to get this good deal, according to InsideEVs:
The base Model 3 can start at $37,830 with referral links and inventory discounts via the WaitingForTesla website. With the $7,500 federal tax credit that select electric cars qualify for, along with another $7,500 from California's Clean Vehicle Rebate Project (CVRP), the price can drop to $22,830.

[...]

Although to qualify for CVRP, you have to be based in the Golden State or have a business there. You must also meet specific income eligibility requirements. Higher income brackets qualify for a $2,000 rebate, while lower- and middle-income individuals can get an increased rebate of $7,500.

Moreover, San Joaquin Valley residents can obtain an additional $3,000 credit from the local air pollution control district for choosing a zero-emissions vehicle.
If you don't live in California — specifically in the San Joaquin Valley — some other states also offer steep incentives on EVs now. Like Colorado's steep $5,000 off point-of-sale incentive. Tesla is reportedly working hard to move its glut of Model 3s off its books before a refreshed version can be unveiled to the buying public later this year. The company even offered its first incentives on Model 3s, as well as spending the last few months continuously adjusting the price downwards.
Whether or not that low price can entice buyers to ignore the still-evident build quality issues is anyone guess. It was only two years ago that an engineer called the Model 3 build quality worse than a Kia model.