Tesla founder Elon Musk confirmed late into the night Sunday that production on the automaker's less-expensive Model 3 sedan will begin on time, in what's tantamount to a bizarre attaboy for the most valuable car company in the U.S.
In a string of tweets on Sunday, Musk disclosed that Model 3 passed regulatory requirements for production, and the new car will start rolling off the line later this week. A "handover party" will be held on July 28, he said, to deliver vehicles to the first 30 customers.
Musk has a history of over-promising, so to have the car begin production on time is actually noteworthy. Bloomberg's infographic on Musk's ambitions shows how often Tesla vehicle launches have been delayed: Roadster (nine months late), Model S (six months late), and the Model X (two years late).
G/O Media may get a commission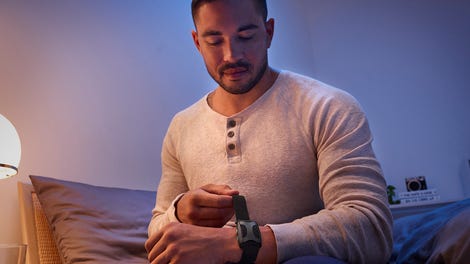 Tesla hopes to dramatically ramp up production next year, hoping to roll out a half-million vehicles by year's end. Ever since the Model 3 was unveiled over a year ago, Tesla has racked up an estimated 373,000 reservations for the vehicle, though the company hasn't updated the deposit count since 2016. For Tesla to reach the goal of 500,000 vehicles in 2018, and one million annually by 2020, it needs significant buy-in from the public on the Model 3. Early on, the $35,000 all-electric sedan is going to have limited configuration options—just the color of the vehicle and the size of the wheels, according to Musk. And while production's beginning on time, newcomers may be hard-pressed to jump into the Tesla fray: Musk has said anyone who puts down a Model 3 order now shouldn't expect the car before the end of 2018.
There is one tiny caveat to Sunday's news: the number of cars Musk is now promising.
Back in 2016, Tesla said it aimed to produce 100,000-200,000 Model 3s by the end of 2017. That always seemed like a pipe dream, and Musk's announcement Sunday proves that was the case.
Tesla has said the initial batch of Model 3s will be used by company employees to address any kinks that may develop. It's unclear if the 30 customers getting a car at the end of the month are Tesla employees.
Correction: A previous version of this post mistakenly said Tesla is the most valuable car company in the world. It's the most valuable car company in the U.S. We regret the error.