A 63 year-old retiree driving a new Tesla Model S last November crossed a double yellow line, drove up a hill, drove down a hill, and finally crashed into bicyclist Joshua Alper, killing him as a result. Now, driver Navindra Kumar Jain is blaming the heady vapors of his car for the accident.
The smell emanating from a Tesla is probably the last problem you thought anyone could have with the car. Not Jain, according to the Santa Cruz Sentinel:
According to the initial CHP report on the crash, Jain bought the car new about 10 days before the crash. He told officers that the car had a strong, new-car smell that prompted him to use a baking soda car freshener in it.

Jain told authorities that the smell caused him to fall asleep and there were no mechanical problems with the car, according to the report.
Jain has been charged with misdemeanor vehicular manslaughter in Alper's death, and not a felony, because he "did not act in a reckless way" according to the report.
Perhaps more alarming than Jain's defense of his sleepiness at the wheel, however, is the fact that Alper's family seems to be buying it in their lawsuit against Jain and Tesla:
The suit — which also names Palo Alto-based Tesla Motor Co. — alleges that Jain carelessly and negligently drove into Alper. It also contends that the Tesla in the crash was "defective and unreasonably dangerous when used in a normal, intended and foreseeable manner," according to the lawsuit.
G/O Media may get a commission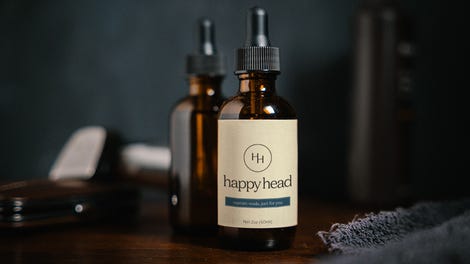 Though that hasn't stopped the Alper family's lawyer (and car enthusiast), Terry O'Reilly from apparently contradicting himself:
Terry O'Reilly, an attorney for Alper's family, said Wednesday that he had never heard of a new-car smell hindering a driver in his 44 years of trial experience.
Now I haven't gone to law school, nor have I been admitted to the bar in any of the 50 states, but let's say you're a member of this jury. There have so far been no incidents regarding the Tesla Model S that have anything to do with its fragrance or lack thereof, and never before have I ever heard anyone try to blame their inability to stay awake on new-car smell.
It can be intoxicating, yes, but not that kind of intoxicating. More in the metaphorical sense.
So is the car that is known for producing absolutely zero emissions to blame for its sleep-inducing perfumes, or the retiree who drifted into the wrong lane?
I guess we'll soon find out.
Photo credit: NAParish
H/t to Jovimon7!