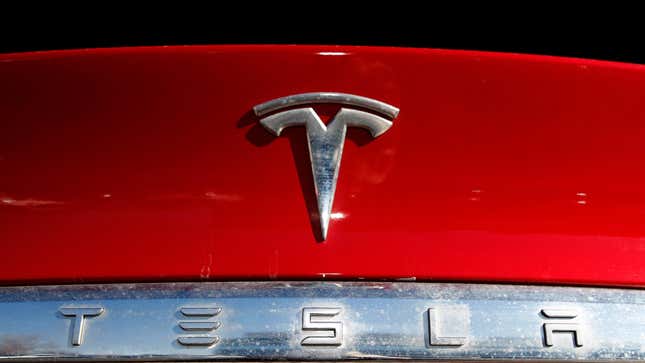 Investigators at the National Highway Traffic Safety Administration believe a Tesla EV that crashed into a firetruck in California was operating on Autopilot. If NHTSA investigators find that the Tesla was, indeed, driving under the EV's automated driving systems, this would mark the latest in a series of collisions involving Teslas on Autopilot and stationary emergency vehicles, according to the Associated Press.

In case you missed it:
The fatal crash happened on February 18, 2023 along Interstate 680 in Northern California, per the AP. At around 4:00 am, a 2014 Tesla Model S drove directly into a firetruck that was parked across the northbound lanes of the freeway in order to shield emergency responders who had been called to the scene of an earlier accident — which, coincidentally, had not resulted in any injuries.
The truck's sirens were on at the time of the crash, but the Tesla was unable to avoid the large emergency vehicle, which the AP notes is worth $1.4 million. The firetruck had to be towed away due to damage sustained in the collision, but the Tesla was damaged so badly that firefighters had to cut open the EV to remove the injured passenger. The driver was declared dead at the scene. Four Contra Costa County firefighters sustained minor injuries in the crash.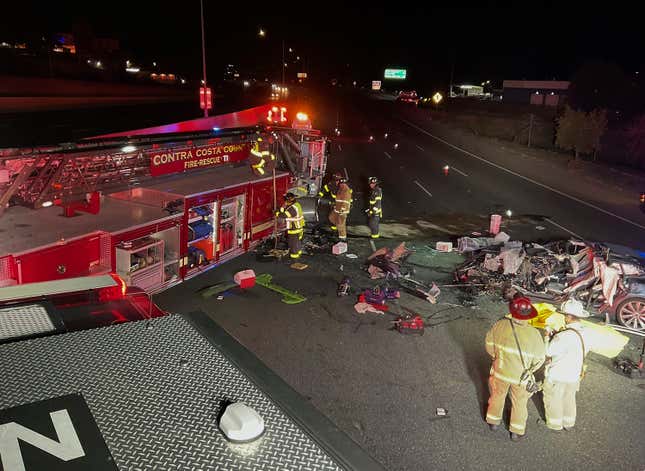 The NHTSA is looking into this specific case on the suspicion that the Tesla Model S was driving on Autopilot when it crashed into the firetruck. This latest phase of the investigation, however, is part of a larger probe into Tesla's "Full Self-Driving" and Autopilot features — initiated by NHTSA after the agency made Tesla recall nearly 363,000 EVs due to the dangers of its ADAS features.

The agency is looking closely at how Tesla's Autopilot reacts to emergency vehicles that are parked or otherwise stationary on highways. The AP says no less than 15 Teslas have crashed into emergency vehicles in the U.S. due to the shortcomings of Autopilot, and this fatal crash in California could end up being number 16 at least — depending on the results of the specific crash findings, as well as those of the larger NHTSA investigation.