If you want to be awesome, surround yourself with awesome. Next time you're stuck behind your desk at work, set one of these inspiring commenter-approved wallpapers on your desktop, take a deep breath, and dream.
This is Answers of the Day - a feature where we take the best ten responses from the previous day's Question of the Day and shine it up to show off. It's by you and for you, the Jalopnik readers. Enjoy!
Want to see this gallery in one slow-to-load page? Click here.
G/O Media may get a commission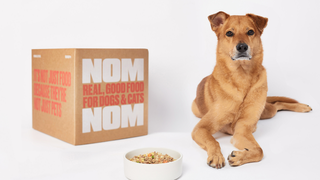 10.) Aston Martin DBS
Suggested By: JarvmanBronx960
Why It's Beautiful: This background looks like a still frame from a James Bond movie. It's gray and cold, just like Daniel Craig's Bond, and looks like a bad guy could come speeding into the frame at any second, guns blazing.
9.) Honda S2000
Suggested By: tebriggs
Why It's Beautiful: According to tebriggs, this image comes to us courtesy of Honda of Japan. The internet is a free and open place, so you're more than welcome to go find it on their website, but this begs a question. Why can't we get cool stuff on the American Honda page? Are we not worth it? Does Honda think us Americans can't handle such a nice photo? I don't get it. I'm just glad tebriggs waded into international internet to go bring this one back from the Land of the Rising Sun.
8.) Audi R10 TDi
Suggested By: spiegel1
Why It's Beautiful: Thanks to our own Sam Smith's dumb luck, one of the all-time greats in sports car racing is captured here, for you to stare at all day when you should be working. Taken at Road America in 2006, it's a good thing Sam's reflexes weren't dulled by the pie he was enjoying at the time.
7.) BMW E12 528i
Suggested By: Fedaykin528
Why It's Beautiful: Straight out of the BMW promotional literature of the era comes this awesome shot of the nose of a Euro-spec 528i. Complete with film grain and light trails of the passing cars, this is a vintage shot with tons of texture and feel. Not to mention, the car itself looks pretty neat too.
6.) Honda NSX
Suggested By: Duncan Elliot
Why It's Beautiful: What's better than an NSX at dusk? One that's been professionally photographed and enlarged to fit your monitor, that's what. There's really not that much more to be said about this one, it's just about perfect as it is.
5.) Highcroft Acura LMP
Suggested By: whatclutch?
Why It's Beautiful: Look out! There's an Acura about to jump out of your monitor! This one's so cool, I might have to change my old wallapaper out for it. I don't know where or when it was taken, but with this much awesome in one frame, it doesn't really matter.
4.) Salt Flats Belly Tanker
Suggested By:
Why It's Beautiful: These things are the definition of cool. Probably built in someone's backyard, (or appropriately cool speed shop) the idea of an old fuel tank from an airplane forming the basis for a high-speed salt flat runner is just great. And this shot, in all its understated majesty, captures the pre-run mood perfectly.
3.) Ford Escort
Suggested By: alec421
Why It's Beautiful: Escorts were meant to be driven hard along dirt roads with a cool-as-ice navigator riding shotgun, rear tires spewing dirt and gravel as far as the eye can see. Luckily for us, now we can look at just that, every day.
Photo credit: Speedhunters
2.) Grand Hotel Hairpin at Monaco
Suggested By: vr6john
Why It's Beautiful: Though it appears to be a few years old (check the Toyotas and orange Arrows) it's no less awesome. I'm just glad I wasn't the guy hanging either off the edge of a building or the side of a helicopter to get that shot.
Photo credit: Off-Track Backpacking
1.) Datsun 240 Z
Suggested By: turbodan
Why It's Beautiful: What a cool car. One of Pete Brock's racing 240 Z's posed artfully in front of some thematic advertising, looking mean. The original Z is still the coolest.
Photo credit: Project R Club