The Tata Nano, the sub-$2,000 world's cheapest car, is being considered for sale in the United States in 2011 and 2012. Tata believes our economy is so bad we'll buy their cute death traps.
In perhaps the only good new product news to emerge from the Carpocalypse, Tata has announced they're developing plans to sell the Nano in the United States in the 2011 or 2012 calendar year. The faltering US economy has convinced the company there's a space for the bargain priced car, which went on sale this week in India for about $1,980 USD. Because of US safety and emissions requirements, the price would be considerably higher, priced closer in line with the Tata Nano Europa, planned for European sales and starting at $4,000 USD. Regardless of the final price, it should come in significantly cheaper than the current cheapest car in America, the $9,970 Hyundai Accent.
Now the question becomes: what do you do with a new car so cheap it's practically free? A Hayabusa engine transplant would be most excellent, considering the current rear-mounted horizontally opposed twin powerplant makes all of 33HP. Of course, why limit the fun to internal combustion? Rocket engines might be entertaining. (H/T to Dustin for the tip!)
G/O Media may get a commission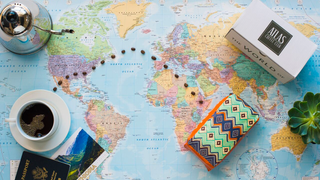 First Bag Free
Atlas Coffee Club - Free Coffee
Explore global coffee
With each bag, Atlas includes details on the coffee's tasting notes and a postcard about the region and its coffee history. And when you subscribe, you have options to tailor frequency, grind size, and roast preference of your beans, so you'll always be brewing the perfect cup.