I'm pleased to report a happy ending to the tale of the 8-second Toyota Supra that was stolen from Florida swimsuit model and noted gearhead Jess Barton a few weeks ago.
Although the car was stripped, the parts have been recovered after police located a house filled with chopped car and motorcycle parts, including ones that were stolen from Barton's beloved Supra.
Jess' husband Darin reported on Supra Forums that detectives are in the process of arresting the alleged thieves responsible.
As we reported last week, the 1,200 horsepower Supra was stolen from Waterford, Florida sometime in early January. Barton, pictured above at right, is not just a pretty face — she's active in the tuner scene and spent eight years building her Supra into something Yahoo! Autos said was "one of the most powerful in the nation."
G/O Media may get a commission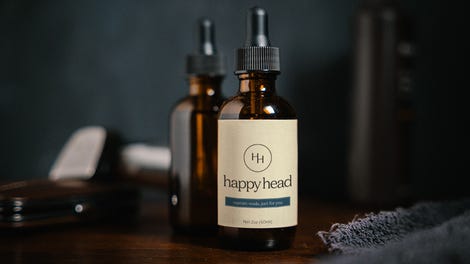 And then it was gone. Barton offered a $6,000 reward for the car, and her story went viral after it was featured on Jalopnik and various other news sites and forums.
But according to Darin, a break in the case came when police found a house filled with stolen parts, including what appeared to be the hood of Jess' Supra in the backyard. (Helpful crime tip: If you're gonna steal shit, don't hide it in plain sight, okay?) Darin said police obtained a search warrant for what was found to be a massive chop shop operation being run out of the house. Here's what he said:
The house was FULL of stolen shit, tons of stolen motorcycle frames, about 12 license plates from stolen cars and bikes, stolen stereos in the kitchen cabinet, hid lights in the drawers, interior plastics laying all over the house. We found one of jessicas tial wastegates on top of the a/c unit, her complete wiring harness on the kitchen floor...the front subframe from her car was laying in plain sight under their carport, still had the trd motor mounts attached but everything else was stripped off it including the strange front brakes. Parts of her roll cage were sitting on the floor, all her lugnuts, starter and her racing harness. My racing gloves were sitting on the table in the front room. It was just unbelievable, stolen stuff everywhere..everything that had a serial number on it at that house came back as stolen. They found a complete stolen motorcycle also that they were hiding behind the neighbors house..

They still have a shitload of parts from her car though, engine,trans, motec, clutch,etc and we are going to get it back.
Darin said that four suspects have been identified, and an arrest warrant has been secured for one of them with more coming.
For her part, Jess said she's very happy for the quick turnaround. If any of you have ever had a car stolen or chopped, you know that that's rarely the case, unfortunately.
It's a real shame that the car was chopped, but at least Jess will probably be able to get her parts back soon, something she says she hopes will happen soon:
yes we are very happy with the quick results and i cant believe they found even this stuff within a week of working with my detective. These guys steal alot of stuff and now are resorting to taunting me because we are putting in so much effort to recovering what we can. I want my stuff back man and im not gonna stop til i get it or them where they belong!
Photo credit Double D Race and Tuning/Supra Forums