Subaru and Ford score top placement with Consumer Reports, some emission testing concerns, a lavish (corporate?) weekend in Rio and more await you in The Morning Shift for Feb. 22, 2019.
1st Gear: Consumer Reports Darlings
Consumer Reports' annual Top Picks of 2019 list is out. And despite the Tesla Model 3 getting its recommendation taken away, there's some other stuff to note that includes Subaru and Ford.
First off, Subaru has topped the outlet's brand ranking chart for the first time, taking first place away from last year's first-place automaker, Genesis. In particular, the Ascent, Crosstrek ad Forester scored well in their respective categories, according to Consumer Reports.
"While BMW and Porsche have higher average road-test scores," it wrote, "Subaru's strong predicted reliability and owner satisfaction marks drove it to the head of the pack."
G/O Media may get a commission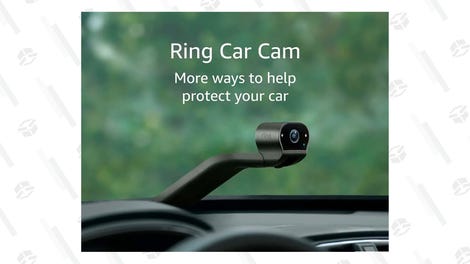 But then it also noted, a little unsurprisingly, "The brand's lone blemish is the much-below-average predicted reliability for the sporty WRX sedan." Sad.
As for the recommended full-sized truck? That honor goes to the Ford F-150, according to CR's "Best Cars of the Year" list. The F-150, the Detroit News points out, is the only Detroit manufacturer-made vehicle to achieve a top CR ranking. And it's right: the rest of the top-rankers are from Korea, Germany and Japan.
CR praises the F-150 for its "wide range of equipment to make driving and connectivity easier," the fact that its "cabin has generous room for the driver and passengers in the widely sold crew cab" and that the 2.7-liter V6 turbo in particular "delivered brisk acceleration, effortless towing ability, and impressive fuel economy."
You can read the full report here.
2nd Gear: Those Pesky Emissions
The auto industry is no stranger to emissions and pollution scandals. They're terrible for the environment and are a certifiably bad look. Ford has recently raised some concerns over its own emission testing.
Just to be clear: There's nothing official yet, but there might be some issues, as yesterday the automaker said that its road-load modeling process testing could be flawed, according to Bloomberg. It revealed that employees had voiced their worries in September and has since "hired an outside firm to help conduct an investigation that could stretch into the summer."
From the story:
Along with the unidentified firm and regulators, the company will look into how it's used road-load specifications to simulate how aerodynamic drag and tire friction can affect fuel economy outside testing labs.

Ford said it hasn't yet found that any of its fuel-economy ratings are inaccurate. Although the company already is evaluating potential changes to its road-load modeling process, it's distancing itself from VW. The Dearborn, Michigan-based carmaker said its concerns don't involve so-called defeat devices used to cheat emissions tests.
Because nobody wants to go down in history as another VW. That's why Ford is extremely keen to nip this one in the bud.
Today, a clean-air advocate weighed in, reports Bloomberg:
Automakers have a tough time estimating load, which is the cornucopia of factors that can reduce fuel economy — including friction, weight and aerodynamics, said John German, an independent consultant who recently left the International Council on Clean Transportation. That means manufacturers often make errors when estimating the fuel economy and emissions on every variation of vehicle that they sell, he said.

It is expensive to test every model and all configurations, so carmakers use computer modeling to test load and its impact on fuel economy and emissions. The U.S. Environmental Protection Agency encourages such simulation, German said. Volunteering the mistake would probably give Ford leniency, he said.
When tapped for comment, a Ford spokesperson confirmed that the company has hired an outside firm to conduct the investigation. It's also "hiring an independent lab to conduct further coastdown testing as part of our investigation" as well as "evaluating potential changes to our road-load modeling process, including engineering, technical and governance components."
The first vehicle Ford is evaluating is the 2019 Ford Ranger.
3rd Gear: Copacabana Weekend
I think my favorite part about the Carlos Ghosn scandal is seeing what exactly he's being accused of improperly spending company funds on. First it was a tacky French wedding. And now it's supposedly a lavish trip to Rio de Janeiro.
Apparently, Ghosn and his wife invited eight couples out for an extended weekend at Rio's Carnival in February last year that also included up to six nights at a Hilton hotel in suites that overlooked Copacabana beach, according to emails that have been viewed by Bloomberg. The bill? $260,000, and paid for by the the automaker's holding company, RNBV.
From the story:
It is unclear what connections the invited guests may have had to the company or the car industry.

The trip is being investigated as part of a joint probe by Renault and Nissan into operations at the Amsterdam-based entity, according to a person familiar with the matter who declined to be named because details aren't public. L'Express first reported on the Rio holiday.

The carnival invitation follows revelations Ghosn also hosted two extravagant dinners at the Versailles palace outside Paris that were at least partly paid for by Renault SA. While his family has offered to reimburse the cost of renting the castle for one of the events — his Marie Antoinette-themed wedding in 2016 — a Ghosn spokeswoman has said the 2014 celebration was corporate, not private.

The spokeswoman for the family said the Rio trip was also a company event.
I will disclose to you right now that Jalopnik company events usually involve nothing more than a parking lot and cheap beer. Y'all are gonna have click on this website a LOT more if we're going to head for Rio for a "company" "event."
4th Gear: Daimler and BMW Team Up
When you're two automotive giants like Daimler and BMW, you generally have a lot of money to throw around for investments and new projects. Like for ride-hailing. Parking. Charging electric cars. Because this is all the stuff of the f u t u r e.
Yes, these are the business that Daimler and BMW will pursue in a new, $1.13-billion joint venture that's designed to compete with Uber and other tech companies, according to Reuters.
Here's what'll happen:
Daimler's Car2Go car-sharing brand will be combined with BMW's DriveNow, ParkNow and ChargeNow businesses, with both carmakers holding 50 percent stake in the venture.

The venture has five strands: REACH NOW, a smartphone-based route management and booking service, CHARGE NOW for electric car charging, FREE NOW for taxi ride-hailing, PARK NOW for parking services and SHARE NOW for car-sharing.
Not sure I'm in love with the use of NOW, but I'm excited to see where this goes.
5th Gear: Alfieri Is Coming
We've known about the Maserati Alfieri concept since 2014, and last year we learned that it will be the upcoming EV coupe. And deliveries will probably happen in early 2021.
Maserati has plans to upgrade its Italian factory in Modena to prepare for the EV Alfieri production, according to Wards Auto. From the story:
Maserati announces plans to upgrade its Modena, Italy, factory in preparation for production of its new electric-powered Alfieri sports car.

The Italian automaker confirms its long-term commitment to production in Modena, where it has been based since its creation in 1939, following talks with local government officials and union representatives.

The traditional Maserati site will focus on the production of "special high-performance, high-technology sports cars," according to a news release announcing work will start on the factory upgrade this autumn.

Once the upgrade is completed, Maserati will begin pilot production of the new sports car in first-half 2020 with customer deliveries in North America likely in early 2021.

Maserati confirms it is putting the long-awaited 2-seat Alfieri into production as part of a five-year business plan announced last June.
While I'm sad that the next Maserati sports coupe won't have a V8, I also very much support more EV options.
Reverse: Congratulations Lee Petty
Neutral: Do You Consult Consumer Reports When Buying a Car?
What do you use to help you when you are researching a new car to buy?