Good Morning! Welcome to The Morning Shift, your roundup of the auto news you crave, all in one place at 9:00 AM every weekday morning. Here are the important stories you need to know.
1st Gear: Porsche Running VW?
Enter Porsche CEO Matthias Mueller.
Mueller, 61, has run Porsche since 2010 and is seen as someone who has favor with the Piech and Porsche familes that control VW as well as the other members of VW's board. He's not seen as uptight as Winterkorn, and often participates in Porsche owner events, something that the controlling parties like a lot.
G/O Media may get a commission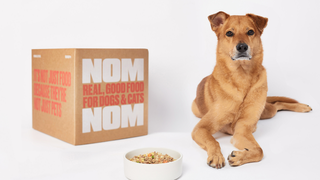 He's also said about a month ago that if offered the position as VW CEO, he'd definitely consider it. Could Piech have told him to say that? Was he planting the seeds then for the succession plan he'd like to see? There's no evidence for it, but it's an interesting conspiracy theory that I'm happy to start.
2nd Gear: Ford To Invest $2.5 Billion In Mexican Production
Ford already has multiple plants there, but a report from The Detroit News says that the Dearborn-based automaker will be investing $2.5 billion in Mexican production, mainly to expand their Chihuahua engine plant to build two more diesel engines and to build an all-new transmission plant as well.
It has been said that a diesel option for the F-150 has been on the table, so that could be one of the engines that will be added to the plant in Mexico.
3rd Gear: Oh, Toyota Is Going To Mexico Too?
The reason for the move would be the high cost of manufacturing in Canada; it's actually more expensive to build cars there than it is to make them in the USA. The new plant will be the first for Toyota in Mexico that will build passenger cars, and it'll be able to build a ton of them.
It's expected to be online in 2019, and at that time will be producing 200,000 cars per year. It's also expected to create 2,400 jobs.
Oh, and that's Cristiano da Matta driving a Lola-Toyota at the CART race in Mexico quite a few years ago in the picture above. Just wanted to be clear it's related to Toyota.
4th Gear: Go Buy A Spark EV
Granted, you can only get a Spark EV in California, Oregon, or Maryland, but this is seriously a great deal. The car's base price is now $26,820 (with destination charges), but tax incentives and deals can drop that price nearly $12,000.
So, that's $14,995 for a car with 400 pound feet of torque. That's crazy wonderfulness.
5th Gear: The Prius Needs To Get Its Groove Back
But those days have passed. Now, if you don't have a Tesla, you're just a wannabe nerd.
Toyota knows this, and that's what makes the next generation of the Prius so pivotal for the automaker. But it won't be anything crazy outlandish. In fact, look for the Prius to become even more mainstream. The techy future solution we be left to the hydrogen powered Mirai, a car that isn't really in mass production and currently has no shot of challenging the Model S in any way, shape, or form.
Oh well, they'll still sell a shit ton of Priuses.
Reverse
On this day in 1912, Washington Augustus Roebling II, a 31-year-old race car engineer and driver, dies in the sinking of the RMS Titanic in the icy waters of the North Atlantic. Roebling was named for his uncle, a civil engineer who helped build the Brooklyn Bridge.
[History]
Netural
What does Toyota need to do with the next gen Prius to make it recapture the buzz it once had?