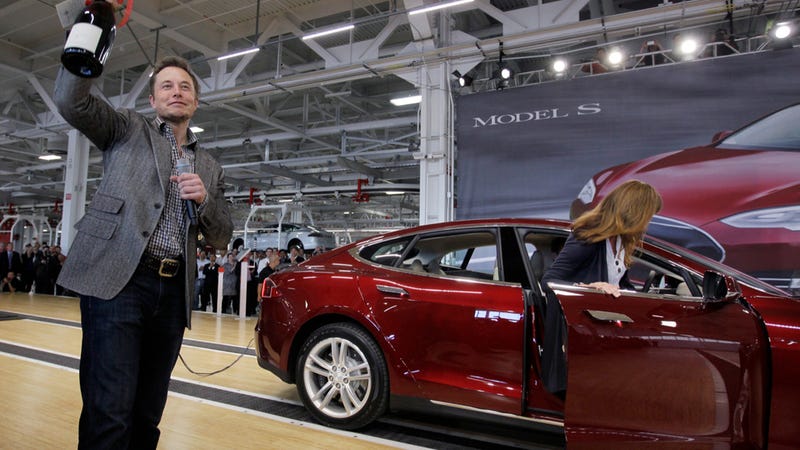 Las Vegas' downtown is undergoing a revitalization project led by Tony Hsieh, the CEO of Zappos. One of the projects is a car share service called Project 100. And instead of Ford Focuses, they ordered something else. They ordered 100 Tesla Model S EVs.
Project 100, like any good thing these days, is an app. You can schedule a car, a bicycle, or even a driver to come get you through it. Sounds like a great idea.
Last week, the service placed an order for 100 Model Ss (Esses?), which is the largest order of the car to one business or client to date. Here is what Tesla CEO Elon Musk had to say about it:
We are excited to be partnering with Downtown Project and Project 100. I am a big fan of their innovative efforts to help revitalize and transform downtown Vegas.
Tesla has a big announcement coming in about an hour, and we have a sneaking suspicion that this might be part of it. In fact, their site is down right now, like the Apple Store before a new iPodPadPhoneTouch is announced.
The news will be streamed on Tesla's investor relations site, which makes me think it's more financial than product related.
But if it isn't this huge sale to the downtown Vegas project, perhaps it's a new car? Elon is saying this is an important announcement for the company, so it could be even bigger than we think. But we aren't too sure it's THAT big.