As Jalopnik's resident car buying expert and professional car shopper, I get emails. Lots of emails. I've decided to pick a few questions and try to help out. This week we are discussing whether or not to mod what you have or buy something else, getting a loan to build credit, and fixing body damage before a sale.

First, is it better to modify the car you have or upgrade to an all-new model?

I've dailied a white '99 NB2 Miata w/ hardtop for 4 years now, the car is a delight. I recently got a quality job and with the sufficient increase in disposable income, want to get into motorsports. I joined the SCCA, got a Snell2015 helmet, and just before going to start upgrading my '99, had a weird dream where I was in a '19 ND2 (I'm a sucker for the club RF, dunno why really).

So, my question is: am I better suited keeping the spartan, but brilliant, '99 NB or trading it in for the much more expensive '19? Keeping the NB would allow me to put more parts towards upgrading it (Konis or whatever other great suspension, intake upgrades, MSPNP, yadda yadda), which would be fun as I've always wanted to throw on a FM Voodoo II turbo (again, it's a fun car and I don't need to win autocross so it's really just for spirited driving + passing surprised people on tracks).

Despite your dream of driving that ND, it seems like you have a special connection with the NB Miata. And while the all-new 2019 Miata is a pretty fantastic car, there is some truth to the phrase "they don't make 'em like they used to." Furthermore, it seems it would be a heck of a lot cheaper to modify what you have and given the list of upgrades you are thinking you can probably make that NB outperform a factory fresh ND.
G/O Media may get a commission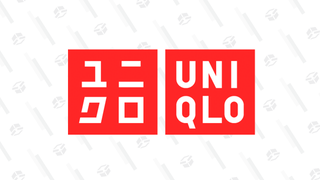 Year-round basics
Uniqlo Summer Sale
The one thing you need to be aware of is that it is very unlikely you will get any of that modification investment back later. Unless you are tired of your old Miata and want to pay for something more modern with better creature comforts, your best bet is likely to make your NB the speed machine of your dreams.

Next, is it a good idea to take a car loan for the purposes of building credit?

I have a bit of a conundrum for you. I currently own a 200k Lexus gx470 and recently bought a 200k 1998 Volvo v70 t5m to commute in. Problem is, the Gx470 doesn't fit in my office parking garage and the Volvo simply isn't sparking joy. it's a 21-year-old project car, and without garage space to work on it, I'm not having fun like I have with past projects. I'm considering getting out of the Volvo to buy a boring, fuel efficient and reliable commuter. While I could purchase a $5k corolla with cash, I'd like to work on my credit history since I have, well, none (thanks scholarships and parents!). Would you advise financing a $5-10k civic SI, Scion tc, Corolla XRS, ect? I have a credit score in the mid to upper 700s now, but I believe having this history will help when it comes time to buy a home. Is this true?
If you have a score in the 700s, you have history—you may not have a long length of credit history but that simply comes with time, not the number of loans. There are plenty of ways to build credit and I would not suggest taking a car loan out for the exclusive purpose of building your score up.
Furthermore, financing a $5,000-$10,000 car is likely going to mean paying a pretty high APR, if you can pay cash for something like that and you are comfortable with parting with that amount of money at once that is the better option. Your credit history is mostly about how often you borrow and repay money consistently, not necessarily how much money you borrow.
You could get a credit card and only charge $100 a month; as long as it's paid off with no late marks on your report that will benefit you. Of course, if your desired car is outside of your cash range and therefore it's necessary to borrow some money, that is fine as long as you are not "overbuying" and be sure to shop that loan around before you set foot in a used car dealership.

Finally, is it worth fixing some minor body damage when selling a cheap car?

"My wife has a 10-year-old CX-7 with 150k that the internet says is worth about $5k. It was backed into in a family member's driveway, and the rear bumper has some scratches and dents and things. Nothing noticeable enough for us to really care for ourselves.

How much is it worth spending to fix this if we plan on selling the car soon? Is there some percentage that you'll never recoup so you shouldn't bother? "
On a car like this, it's unlikely the investment you would make in fixing the cosmetic problems would result in a substantially higher resale price. The best case scenario is that price you paid for the repairs is equal to the premium you get versus not fixing it, and therefore it's a wash. If the damage, as you say, is not super noticeable, I would suggest you just price the car accordingly and be willing to negotiate.
Got a car buying conundrum that you need some assistance with? Email me at tom.mcparland@jalopnik.com!