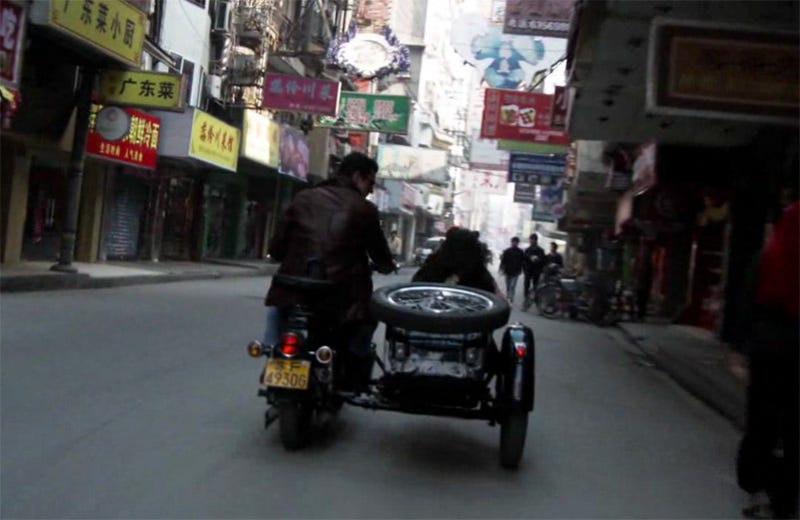 If you ever find yourself in Shanghai and want a unique look at the ever-growing Asian metropolis, do yourself a favor and strap yourself into one of Shanghai Sideways' 1938 replica BMW R71 motorcycle sidecars.
Shanghai Sideways offers highly detailed tours of both the new and old Shanghai, including the new financial district and the 1920s French Concession. Prices range based on time and number of passengers, but a thorough tour consists of a 4 hour ride at a rate of 1000 rmb ($146 USD) or you can get the quick version with a 1 hour tour costing 600 rmb ($87 USD) for either one or two passengers.
The motorcycles used for these uniquely guided tours are Chinese ChangJiang 750cc which are based heavily on the 1956 Soviet IMZ (Irbitski Mototsikletniy Zavod) M-72 which in turn is a replica of a 1938 BMW R71.
The only thing we're asking ourselves now is how we missed this intimate guided attraction when we were in Shanghai. Until next time. [via Shanghai Sideways]