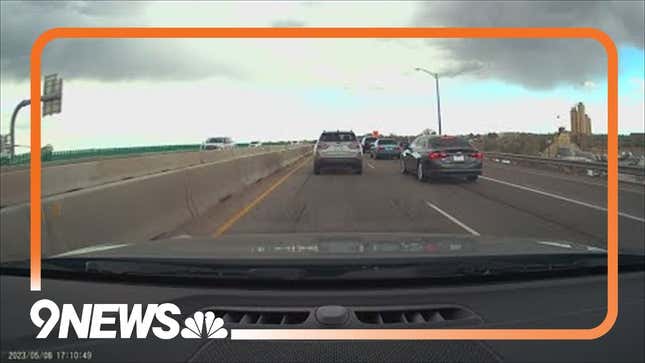 Usually, when you say you're having a shitty day, you don't mean it literally. But that's not the case for the drivers headed eastbound on Colorado's Interstate 76 on Monday. Denver's 9News reports that a truck that couldn't hold it in anymore spilled raw sewage all over the highway, covering people's cars and shutting down traffic.
In case you missed it:
One witness told 9News that they were driving in the right lane close to the back of the truck when "some kind of dung" started coming out of the top and getting all over his car. That would normally be enough crap for one day, but it gets even worse. He also reportedly said that even though he's tried washing his car several times, it still smells bad. Hopefully, he's able to figure out a solution soon because, man, that stinks.
"Not really sure what to do next — hope it goes away," he told 9News. "Just thankful my windows and sunroof were closed."
The spill reportedly took place about 5:00 p.m., but I-76, which runs from Colorado to Nebraska, didn't reopen until nearly 1:00 AM. Believe it or not, though, this isn't the first time I-76 has been shut down over a poop spill. Last May, a different truck spilled manure all over the road and stopped traffic until the Colorado Department of Transportation could clean it up with snowplows and firetrucks. But as 9News's Kyle Clark suggests, employees likely raised a stink over that one because this time around, they hired contractors to clean up the mess.