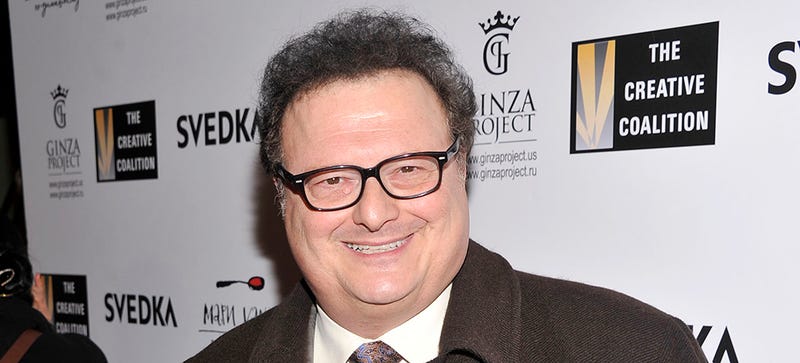 Another hour, another hoax, today in your hoaxy day of hoaxes. There's a fake story out there saying that beloved Seinfeld nemesis and Michael Jordan confidant Wayne Knight was smushed by a truck in rural Pennsylvania. But don't worry, our national treasure is still alive and very much with us.
As opposed to the other fake, I can't be exactly sure of the genesis of this one. We first saw it on fake Us Weekly and TMZ knockoff websites that gave pretty much the exact same story:
Actor Wayne Knight, better known to most for playing one of the most indelible roles on NBC's "Seinfeld" as the charater "Newman" is dead and two other passengers are critically injured after their vehicle slammed into a disabled semi-tractor-trailer late Saturday night along Route 446 near the Pennsylvania-New York state border in Eldred Township.
Yeah, the story even had fake tweets and everything, just like the Pros.
Luckily for us, and America, and the world, and the Monstarrs, the real Wayne Knight is really on Twitter saying real things to keep it real:
That's real.
Our international beloved was also surprised by the popularity of his passing:
No, Newman. You do not have to die to trend. You shall always be forever trending.
IN OUR HEARTS.
So yeah, we're 0 for 2 on creepy stuff of the day. I'm keeping count.
Photo via Getty Images