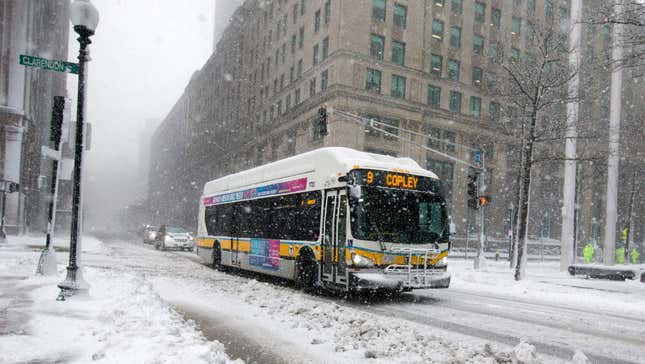 As the current debate in New York over how to fund the Metropolitan Transportation Authority clearly shows, public transportation is in trouble. Ridership crashed during the pandemic and still has yet to fully recover, and it's not just New York City that's suffering. Cities all over the country are dealing with funding gaps and struggling to figure out how to get riders back. Is it just inevitable that public transportation in the U.S. will eventually collapse and disappear?
In case you missed it:
Vox recently published an article that argues that's not necessarily the case. But that doesn't mean it will be easy to save public transportation. As the article argues, turning things around is going to require politicians and transit authorities to go all-in arguing that public transportation is a necessary service that does more than simply serve underprivileged people who are too poor to afford cars.
And if there's one thing that could actually change people's minds about public transportation, it's a city making sure that it actually offers "fast, frequent, and reliable" service. One bus that comes every hour isn't going to cut it even if it's a new zero-emission bus that's free to ride. People have to actually be able to use and depend on buses and trains to get around if they're going to start using them instead of their cars. As the nonprofit TransitCenter found in 2016, "The two most important factors driving satisfaction with transit are service frequency and travel time."
Unfortunately, simply framing public transportation as an important service doesn't generally generate a lot of support. But taking a different approach can be much more effective. As Brian Taylor, a professor of urban planning and policy at UCLA, told Vox, "When framed as a social service, transit hasn't done well securing funding. But when it's framed as an environmental benefit or as getting people off the road, that can work." Even if you'd still rather drive, it's easy to see the benefit of more people using public transit because it means there will be less traffic for you to deal with.
The entire article is pretty long, but it's definitely worth a read. Be sure to check it out here.