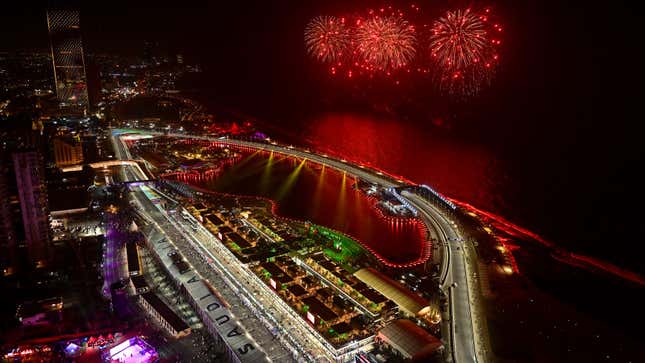 It's amazing what you can do when your country is home to the third most valuable natural resource reserve in the world. Just this year, Saudi Arabia has tried to coax F1 teams out to the Middle East, confirmed it'll be a fixture on the F1 calendar for at least the rest of the decade and now teased a plan to try and buy the entire damn sport.

This Is The New Mercedes-Maybach Night Series
The latest development in Saudi Arabia's slow takeover of top-tier motorsport came to light in a new report from Bloomberg. According to the site, the country's sovereign wealth fund tried to buy Formula 1 from its current owners, Liberty Media, for "well above $20 billion."
Saudi Arabia has reportedly spent more than $1.5 billion investing in various sports franchises in recent years. According to a report from human rights organization Grant Liberty, the nation has backed everything from chess and golf to tennis and horse racing in an attempt to "wash over" its poor human rights record.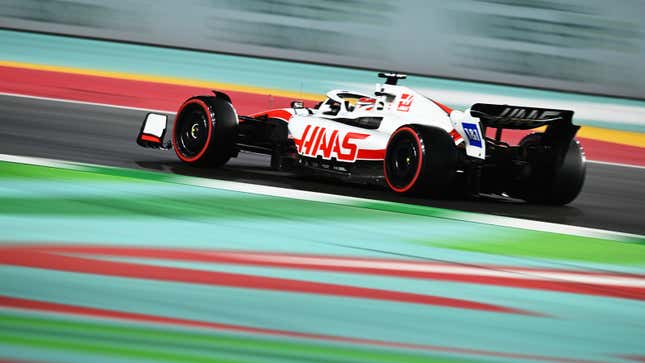 So far, the country has also plowed more than $600 million into top-tier motorsport, with the Formula 1 Saudi Arabian Grand Prix being a fixture on the sport's calendar until 2030. So far, this has seen F1 host two events in the nation with a third at the Jeddah Corniche circuit on the calendar for 2023.
Now, the nation is looking to up its ties to motorsport. According to Bloomberg, Saudi Arabia's sovereign wealth fund "considered an attempt" to purchase F1 outright from its current owners, Liberty Media. The deal valued the sport at "well above $20 billion," which is more than four times the $4.6bn Liberty bought the sport for in 2017. Bloomberg reports:
"A potential deal faltered in the early stages last year as F1's owner Liberty Media Corp. was not interested in selling the high-profile franchise, which Saudi Arabia's Public Investment Fund (PIF) valued at well above $20 billion including debt, the people said.

"The PIF remains interested in the asset and would be a serious bidder should Liberty Media change its mind and decide to sell, the people said, asking not to be identified discussing confidential information."
The deal is the latest attempt from Saudi Arabia to try and entice F1 out east. Last week, we reported on a move from the country to try and convince teams like McLaren and Aston Martin to move to Saudi Arabia's new Neom city, which is currently under construction.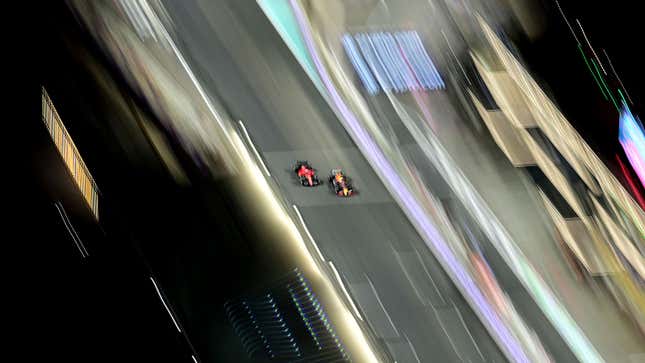 But F1 isn't the only top-tier sport that's attracting the attention of Saudi Arabia, the nation has also plowed funds into English Premier League soccer club Newcastle United FC and hosted major boxing meets.