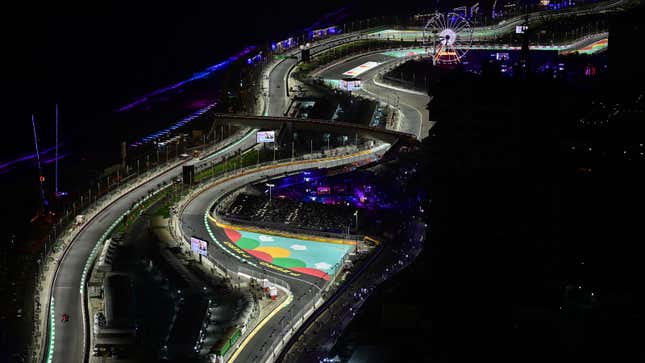 Formula 1 might have only managed to confirm its 2023 calendar earlier this week, but circuits around the world are already preparing for the future. And, while race promoters begin hashing out contracts for future F1 races at their tracks, I'm sad to report that one circuit looks set to stay on the calendar for longer than we'd like.

The Jeddah Corniche Circuit first appeared on Formula 1's schedule back in 2021, when it hosted the penultimate round in a hotly-contested world championship. At the time, it was thought that the event would be a placeholder until a permanent track in Saudi Arabia could be completed.
That permanent track is being constructed on the outskirts of Riyadh at a new entertainment complex called Qiddiya. Once finished, the site will include an FIA Grade 1 circuit, capable of hosting F1 races, as well as a safari, water park and the fastest, tallest, and longest roller coaster in the world.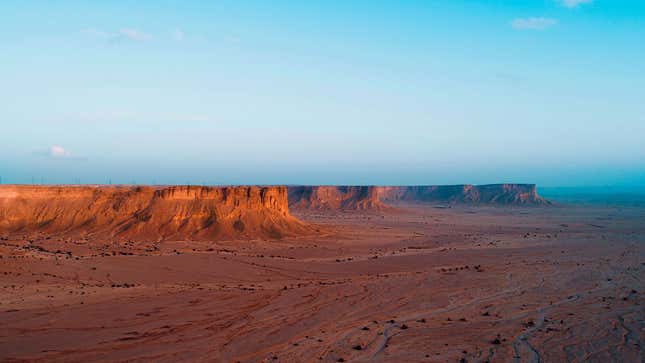 But Formula 1 isn't rushing to take its place at the new site, according to a report from Motorsport.com. The site reports:
"Saudi Arabia hosted its first F1 race in 2021 at the Jeddah Corniche Circuit, which was intended to be a temporary home for the grand prix before moving to the new-build city of Qiddiya on the outskirts of Riyadh.

"But as work continues on the state-of-the-art facility, Jeddah is now expected to host the race for at least another four years, with a number of the temporary facilities at the track being made permanent."
Construction of the Qiddiya site is taking place in three stages. The first phase, which will include "300 activities" will be completed by the end of 2023 and the final stage will be done by 2026.
Because of this, Formula 1 won't make the switch from Jeddah to Qiddiya until much later this decade. And, with a 2023 race set in stone and the Saudi Arabian race confirmed to be running until 2030, that means many more races are set to run on the Corniche circuit.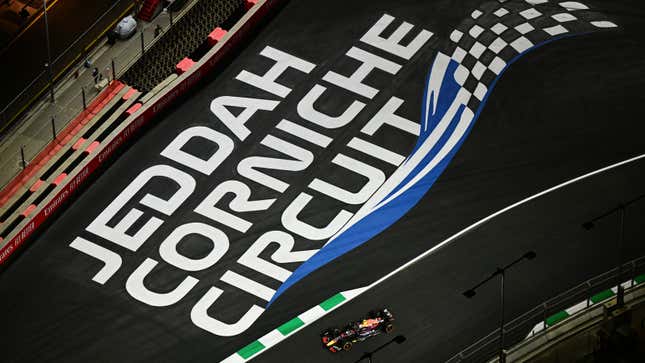 As a result of the extension, race organizers are planning to make changes to the circuit. But, sadly, it doesn't sound like these will do anything to fix the crazy layout it currently comprises.
Changes to the venue include making some temporary structures into permanent buildings at the site. Meanwhile, Saudi Arabia's sports minister has also promised that the event will be "safer" in the future after it was overshadowed by a missile strike on a nearby Aramco oil facility ahead of the 2022 event.