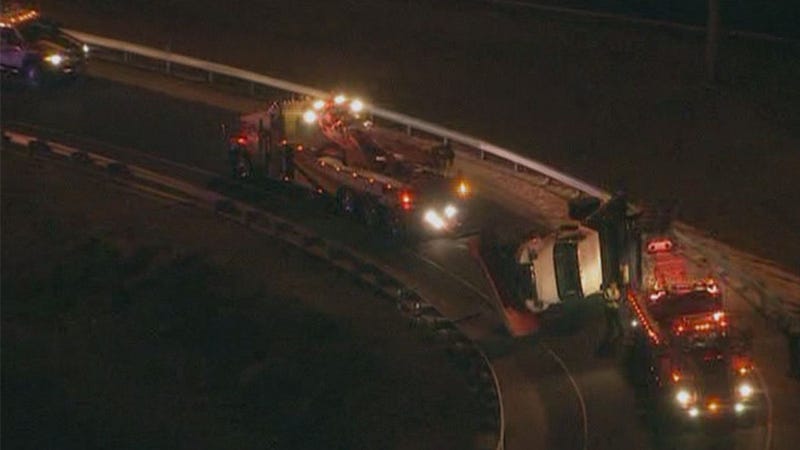 Truck Yeah
The trucks are good!
CBS Affiliate WUSA9 reported that a salt spreader tipped over on a Route 28 onramp at 5:46 this morning in Herndon, Virginia. So much for preparing the road for traffic.
Helicopter photos are a bit grainy to decipher the make and model, but the chrome bar across the top of the grille looks Freightliner to me.
Seems the vehicle was carrying too much speed through the ramp, perhaps in hopes of keeping momentum for a smoother highway merge.
Police confirmed that the driver was "okay" but traffic is going to be a mess for some time. Two massive wreckers were sent to set the spreader upright.
Image: WUSA9