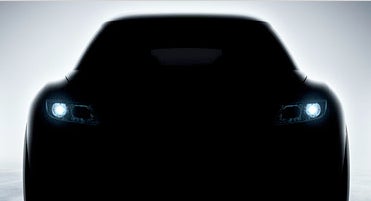 Why, lookie what we have here. The General's Swedish brand has leaked this teaser image of the forthcoming Saab 9-1. The new small Saab will be unveiled at the Geneva Motor Show next month. Based on the same Delta platform as the Vauxhall/Opel/Saturn Astra, the 9-1 will be GM's answer to the Volvo C30, which is based on the European Ford Focus. For now, the 9-1 is a concept, but the show car is expected to hint quite heavily at a future production model.
Hat Tip to: Jan the Man
Update: Trollhattan Saab has snagged a second teaser photo of the concept hiding under a sheet. Maybe it's scared of the Audi A3?