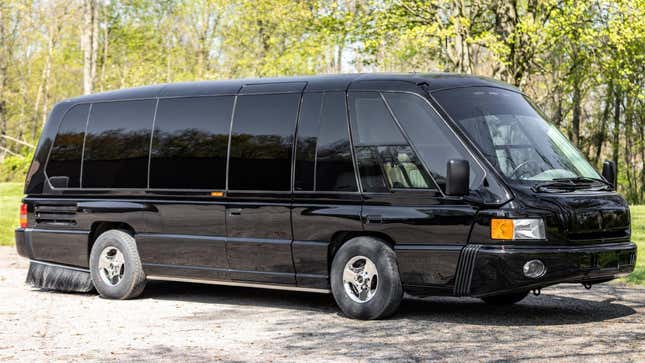 If you're in the market for an RV, you could always buy a Winnebago. It's an obvious choice and will probably get you where you need to go. Then again, maybe an Airstream touring coach is more your speed. But both of those choices, as expensive as they may be, are so mainstream. Despite being expensive, they're too normal. Dare to stand out. Be different. Buy this 1998 Mauck MSV instead.
Currently listed on Bring A Trailer, this Mauck MSV is one of only about 100 ever built by Custom Coach Corporation for Mauck Special Vehicles out of Worthington, Ohio. So at the very least, no one will confuse you for being one of those other RV people. You'll be special and unique no matter where you go, and everyone will be impressed with your weirdly proportioned RV and the way its doors open.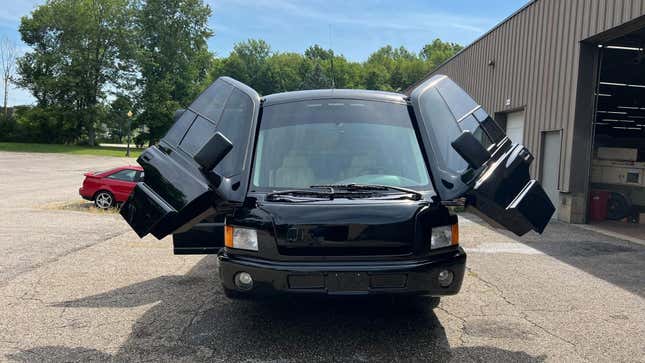 Oh, did you not know about the doors? Yeah, they don't open like normal poor person doors. That would be too pedestrian. Instead, they open the way the billionaires intended because what luxury RV wouldn't have dihedral-hinged front doors? Everyone else is just going to have to accept that they didn't get the cool doors on a cool RV like you did when you bought a hand-built luxury cruiser.
You'll also be able to show off all the different parts of the Mauck MSV that were borrowed from other cars. The headlights? Off of a Ford Aeromax. The taillights? Jeep Grand Cherokee. The fog lights? Dodge Viper. Windshield wiper assembly? Toyota Previa. And with a GM Vortec 454 under the hood, you'll be able to get the engine serviced pretty much anywhere. It's literally all upside with the Mauck MSV.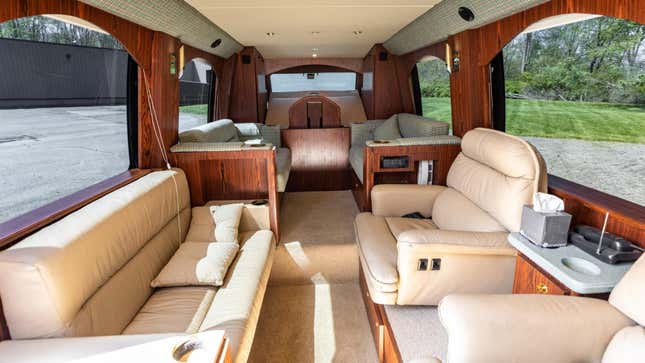 Also, if you check Wikipedia, you'll find that one of the original buyers of a Mauck MSV was none other than Alan Jackson himself. Is this actually Alan Jackson's Mauck MSV? The listing doesn't say that it isn't. You never know, it might actually be. Who says you can't have it all? This is the perfect way to get rid of those summertime blues. No matter how much it costs, we say this one is right on the money.
We should also mention that this particular Mauck MSV is being sold by the Western Reserve Historical Society, which is currently run by none other than former Jalopnik writer Bradley Brownell. So that's pretty neat. Certainly don't buy it just for the Jalopnik connection, but a little Jalopnik connection never hurt anyone. Especially when the vehicle in question is as cool and rare as a Mauck MSV.