Ever wonder what happens to those chunky armored trucks you see carrying cash between banks? Like every other business asset they get auctioned off when they're used up, and a few have been converted into ridiculous(ly awesome?) rolling night clubs.
After seeing this 1996 International 4700 described as an "armored vehicle limousine" I was intrigued. Turns out a shop called "GoArmored" refurbishes them, and while keeping the Level II/III armor adds:
"...a complete seating/lounge area with a 32" Samsung Smart TV with Wifi, 40" Samsung Thin LED TV on the rear wall and a custom stereo system with DVD player. The rear has independent Air Conditioning with Climate Control, Bar with drawers, Ostrich two-tone brown/white interior, Cherry wood floors, fiber optic mirror roof, and custom lighting effects.

The exterior is matte black with diamond plate rocker panels painted black to match the 22.5" Black Alcoa Semi Truck Wheels. We built a new custom Grille Guard and front bumper. We added a light bar with strobes, numerous exterior led running lights, and HID headlights."
The truck is powered by a DT466 diesel engine; a 7.6 liter monster that weighs about 1,500 pounds by itself and belches out up to 860 lb-ft of torque. And there's no denying that interior looks well executed, if the "strip club" motif is your thing.
G/O Media may get a commission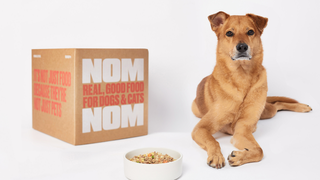 For the entry fee of $99,900, you could roll up to the club/party/Wendy's drive-thru in style exceeded only by employees of logistics companies.
A cursory Google search found a few of the same trucks, "unadorned," for about six grand. I know labor for custom work commands a fair bit of money, but that's a pretty strong markup for a fancy interior and a wrap job.
And yes, you're going to need an endorsed license to drive one of these because there's no way an armored International 4700 comes in under 26,000 pounds with a living room in the cargo section.
In some ways, an ex-armored truck is the perfect base for a luxury liner. It's got way more exterior presence than an Escalade or a G-Wagen, and the interior's a perfectly moldable box. Plus, the cachet of being bulletproof seems to be big with people buying these.
And I wasn't just inferring a cliche calling these trucks "made for rappers." See if you can spot the one posting up in Young Dro and 2 Chainz video for "Strong," which is actually kind of groovy but probably NSFW.
Hat tip to Andrew! Images via DuPont Registry Listing/GoArmored