Good Morning! Welcome to The Morning Shift, your roundup of the auto news you crave, all in one place every weekday morning. Here are the important stories you need to know.
1st Gear: A Simple Fix?
Finally, some potential good news for owners of the nearly 500,000 (or 10.5 million outside the U.S.) owners of Volkswagen TDI diesel cars. Speaking to Automotive News, the West Virginia University engineer whose team's work uncovered the Dieselgate scandal said that a fix to make the cars emissions-compliant could be relatively simple. Here's Daniel Carder:
Despite the discrepancies, a fix shouldn't involve major changes.

"It could be something very small," said Carder, who's the interim director of West Virginia University's Center for Alternative Fuels, Engines and Emissions in Morgantown, about 75 miles south of Pittsburgh in the Appalachian foothills.
"It can simply be a change in the fuel injection strategy. What might be realized is a penalty in fuel economy in order to get these systems more active, to lower the emissions levels."
That could be as easy as an engine computer reflash done under recall, and maybe even without any costly hardware add-ons. How it might affect performance or fuel economy remains to be seen.
That whole article is worth a read. There are some interesting parts to it, including how BMW's diesel X5 performed at or below certification emission levels, and how Carder's team actually presented their findings nearly a year and a half ago. They didn't gain public attention until the EPA and California Air Resources Board announced their crackdown last Friday.
G/O Media may get a commission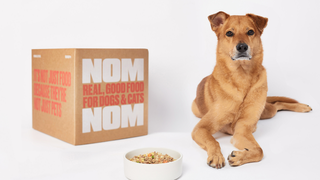 2nd Gear: Go For The Best
Meanwhile, VW has hired the U.S. law firm Kirkland & Ellis LLP to represent them. That firm has handled a disaster or two before, reports Bloomberg:
Kirkland led BP Plc's defense in the criminal investigation of the 2010 Deepwater Horizon oil disaster that claimed 11 lives and caused the worst offshore spill in U.S. history, according to the firm's website. Kirkland spokeswoman Olivia Clarke declined to comment on the Volkswagen hiring.

[...] In November 2012, BP agreed to plead guilty to 14 criminal counts, including 11 for felony manslaughter, and pay $4 billion to resolve the criminal case. BP agreed in July to pay a record $18.7 billion to settle all federal and state civil claims.
VW's crisis may not be an environmental disaster on that level (ETA: Maybe that remains to be seen with all the NOx these millions of cars put into the air worldwide) but it's still going to be quite costly for them in the end.
3rd Gear: I See Nothing
One last VW story, I promise. Not surprisingly, the German government denied they knew anything about the company's rigging of diesel emissions during testing.
Earlier this year, certain lawmakers accused them of knowing what was going on based on the widespread discrepancies in test results in Europe and the government's cozy relationship with VW. From Reuters:
Earlier this year, Krischer and other members of the Green party challenged the government on the discrepancy between emissions in the test environment and during normal driving.

It prompted an answer from the government that showed it was at least aware of such emissions control technology. Transport minister Alexander Dobrindt hotly denied that he knew of the use of such technology.

"I have made it very clear ... that the allegations of the Greens party are false and inappropriate," he told journalists on Wednesday. "We are trying to clear up this case," he said, adding that the first he knew about it was when he read it in a newspaper.
4th Gear: The New Face Of Buick
Remember the stylish Buick Avenir concept presented at the Detroit Motor Show this year? No word yet on production of that car (I find it unlikely myself) but its face will live on in the form of future Buicks. Here's Automotive News to explain:
Buick said in a statement Tuesday that the wider grille with a distinctive wing-shaped design will be used across the brand's portfolio "by 2018."

The 2017 LaCrosse will be first to adopt the new front-end appearance when it arrives in showrooms in the second half of next year. Tony DiSalle, Buick's U.S. vice president of marketing, planned to reveal an image of the new design today during an appearance at the Automotive News Marketing Seminar in New York. Buick said the redesigned '17 LaCrosse will be shown at the Los Angeles Auto Show in November.
Not bad. It's conservative but attractive. Should make a good face. Now Buick just needs some product to make them stand out a bit in this country.
5th Gear: Green Aluminum?
Here's an interesting one. As automakers become increasingly compliant with stringent environmental standards, and as lightweight materials become more common, the idea of "green" aluminum produced in an efficient way may become more prevalent. Via Bloomberg:
The biggest aluminum producers are discussing the introduction of a "green" trademark for the lightweight metal that could be sold at a premium and encourage carbon footprint reductions among rivals, United Co. Rusal's deputy chief executive officer said.

"Since many of consumers, such as the car industry, are working on becoming more nature-friendly, the issue of clean aluminum output becomes important," Oleg Mukhamedshin said in an interview last week. As an example, "even if a car with an aluminum body enables lower CO2 emissions, more pollution could have been caused by the company producing that metal, which damages the idea of clean vehicles."
Reverse: How Oil In The Middle East Began
Neutral: Can VW Bounce Back From This?
Let's say the fix is simple and easy for owners, and VW's penalties are fairly minimum. Does the world (and their fans) forgive them of this, or will this be a black eye that lasts?
Photo credit AP
---
Contact the author at patrick@jalopnik.com.