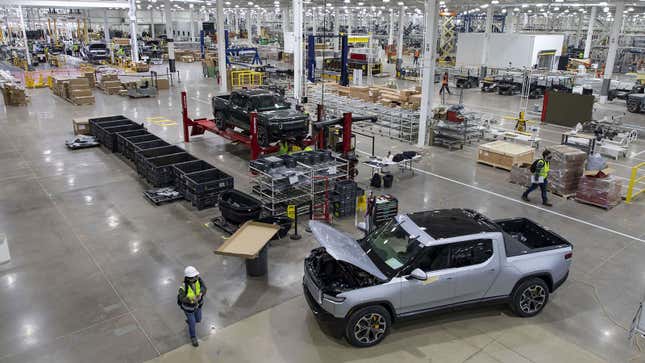 While you might think the biggest rush going on right now is the one seeing the world's automakers pivot away from gas-powered cars to ones that run on a battery, there's actually another frantic race behind the scenes. Before car makers can rush a new electric model onto the sales floor, they needs to figure out where they're going to build the damn thing. And, because of certain American-made stipulations in the latest round of EV tax breaks, many automakers are fighting for space to build their new cars here in the U.S.

This NYC Garage Takes Vanlife To The Next Level | Jalopnik Visits
This race has seen companies like Hyundai, BMW and Volvo all pledge to build new factories and cars here in America so that buyers can make the most of tax breaks introduced under the Inflation Reduction Act. But now, a new report from Clean Technica has found that the states in which these factories are going up are home to a fair amount of anti-EV sentiment amongst lawmakers.
States such as Georgia have proven popular for automakers looking to increase their footprint in America. Hyundai has a battery plant there and other companies are skirting the state, perhaps in part due to its right-to-work rules. Clean Technica reports:
"Right-to-work states have spent decades luring automakers and other manufacturers with a deep pool of cheap, compliant labor. Today, the same labor is attracting electric vehicle stakeholders."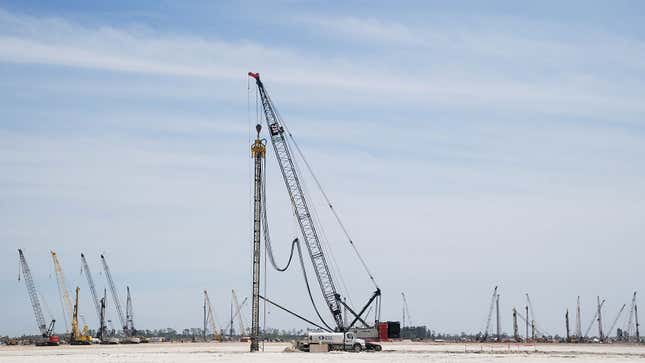 But red-leaning states like Georgia aren't often the first places that come to mind when you think of mass EV adoption. That's more likely to be spots like California or New York, right? But the anti-union sentiment that's rife in places like this is what draws these companies in.
According to Clean Technica, just 4.7 percent of workers in Georgia's private sector are unionized, which is "well below the national average."
But while automakers' fight against unions might be in line with Georgia's policies, one important thing that isn't is their focus on switching to electric power. So far, 35 EV-related projects have contributed $23 billion in investments across the state, in spite of its history of rallying against clean initiatives. Clean Technica adds:
"Georgia State Attorney General Christopher M. Carr, who joined the lawsuit on behalf of Georgia, did not get the electric vehicle memo from the Georgia Department of Economic Development or the Electric Mobility and Innovation Alliance. Republican Georgia Governor Brian Kemp also did not get the memo. He signed onto a joint anti-ESG statement with 18 other governors dated March 16, railing against the ESG-friendly rules."
In the statement, these lawmakers warn that the prevalence of clean tech across the U.S. is "a direct threat to the American economy, individual economic freedom, and our way of life," which seems harsh.
But I'm sure they'll be able to let those feelings slide when GM comes knocking asking for space to build its new $1 billion battery plant.