Red Bull Racing has come up with their own "halo" solution for protecting Formula One drivers' heads, and according to Motorsport.com, it's gaining some support. Besides not looking like a giant flip-flop, Red Bull's proposed solution has one support on each side of the driver's head and a big, curved windshield.
Red Bull team principal Christian Horner specifically took aim at the aesthetics and visibility of the flip-flop, with problems largely enumerated by us saying "it looks like a flip-flop":
It is a more of a canopy – open topped. So is effectively like a bigger windscreen.

It is more elegant and hopefully offers better visibility. So let's see what the FIA think of it.
While Ferrari's halo concept feels like a step in the right direction, it has drawn some criticism ranging from safety concerns to aesthetic ones.

Perhaps the most pointed criticism comes from the Jules Bianchi's father, Phillippe. Jules passed away last year as a result of head injuries sustained when his car collided with a recovery tractor at the Japanese Grand Prix.

G/O Media may get a commission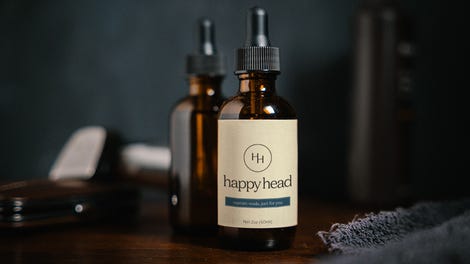 Phillippe discussed Ferrari's halo concept with French television station Canal+, citing the head injuries of F1 driver Felipe Massa (head struck a loose spring) and IndyCar driver Justin Wilson (head struck a loose nose cone) in his comment (via NBC Sports):

I consider that this is a step forward in term of security. It is obvious that in the case of when a wheel comes off, this system would be effective.

However, in the case of small debris, as Felipe Massa and Justin Wilson had, that wouldn't have changed anything. So this is a step forward, but it does not solve everything.

For Jules, it would not have changed nothing, because it's the extremely violent deceleration that caused the damage that we know to his brain.

I think developments of the HANS system to better absorb big deceleration in a severe impact could help in this case.

The FIA ​​wished to act after Jules's and Justin's accidents, but it must go further.
While it's not as safe as a fully closed cockpit, it's good to see that Red Bull's design added a windshield that could hopefully deflect some of the smaller debris that also poses a danger to drivers.

Horner admitted that he doesn't like moving away from the traditional open cockpit in his interview with Motorsport.com, but at the end of the day, driver safety is more important than looks — and that's why they've tossed an alternative solution into the ring:
Personally I don't like it. I understand that driver safety is absolutely of paramount importance, but for me I think I am a little bit more of a purist of open cockpit racing that has been there for 60 years - and there is danger associated with that.

Of course we have to do everything we can to mitigate that. But the protection that is being looked at, the Halo concept, would not have helped Felipe Massa and unfortunately would not have helped Jules Bianchi.

Is Red Bull's concept any better, then? Williams deputy team principal Claire Williams told Motorsport.com that she preferred how it looked, but with a windscreen, keeping it clear from condensation then becomes an issue:

I really like Red Bull's jet fighter concept. If we are going for these new racing cars that are supposed to look futuristic, put a jet fighter type thing around it.

I think that is exciting. But then you have to worry about water and condensation and all that kind of stuff. So it is still a work in progress.

Maybe windshield wipers are in order, or copious amounts of Rain-X.

Ultimately, Motorsport.com reports that the FIA has the final say on testing these concepts, and given their support of Ferrari's design, the Ferrari-designed halo is an early favorite. Red Bull plans to test out their solution next month.

---
Contact the author at stef.schrader@jalopnik.com.