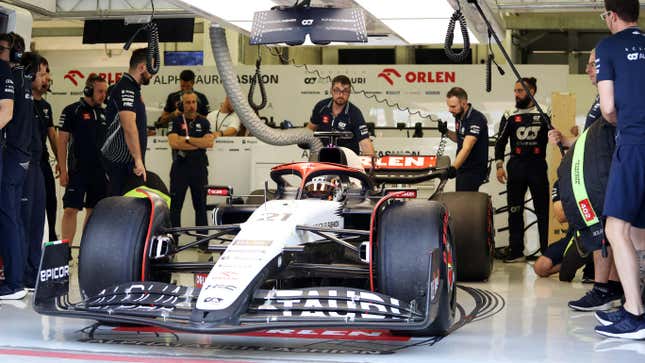 Red Bull might be considering a massive change for its second Formula 1 team, Scuderia AlphaTauri. German racing publication Auto Motor und Sport reported that the energy drink goliath is considering either moving the team from Italy to England or selling the team to a party already interested in joining the world championship. Red Bull is primarily aiming to reduce its overall F1 operating costs. The company no longer finds it financially prudent to enter two nearly independent F1 teams.

Red Bull's change of direction was set into motion by the death of company co-founder Dietrich Mateschitz last year. Oliver Mintzlaff, the former head of the company's four-team global soccer empire, was appointed the chief executive of all of Red Bull's sports operations. According to AMuS, Mintzlaff's stance on AlphaTauri is tied to the fact that the Italian-based team is more costly to operate than the senior team. Also, AlphaTauri, Red Bull's fashion brand is starting to downsize and reduce its public presence.

Red Bull hasn't publicly commented on the report but also hasn't rejected the rumor. Autosport reported that Red Bull motorsport advisor Helmut Marko said, "In general, we don't comment on rumors. It's understandable that AlphaTauri can't be satisfied with what it achieved last year - ninth place in the constructors' championship. But such a decision is entirely up to the shareholders. These are rumors that we do not comment on in detail."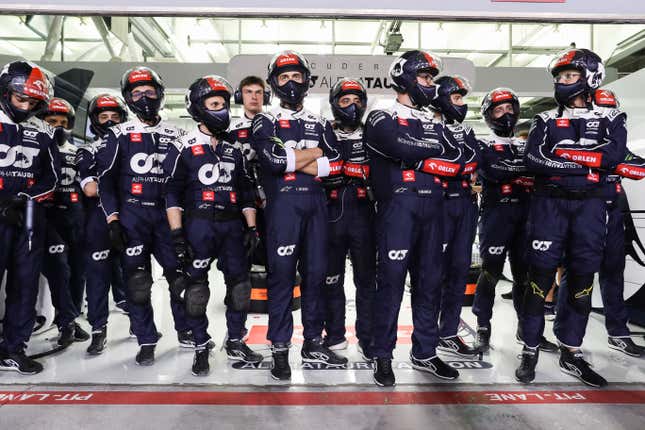 A move to England would place the entire team closer to AlphaTauri's aerodynamics team in Bicester as well as its senior team in Milton Keynes. However, the F1 team now known as Scuderia AlphaTauri has been based in Faenza, Italy since 1979 when the team was Minardi. Red Bull purchased Minardi in 2005. It would be understandable to sell the team to a new owner to keep the operation in Italy.
Hitech Grand Prix is considered to be the favorite to purchase AlphaTauri. The massive junior single-seater operation, based in England, has often run Red Bull Junior Team drivers. Hitech has been rumored to be interested in entering Formula 1 over the past few years. However, the rumored move was an avenue for Russian driver Nikita Mazepin to reach F1 before his time at Hass. Russian oligarch Dmitry Mazepin, Nikita's father, had purchased a stake in Hitech during Nikita's junior career. The elder Mazepin has since been sanctioned by the European Union after Russia's invasion of Ukraine and transferred his shares of Hitech. It is believed that Hitech's purchase of AlphaTauri would be financed through investment from the United Arab Emirates.

Andretti Global is also seen as a potential buyer for the team. A purchase of AlphaTauri could be a more affordable option to enter Formula 1 as F1's current teams have raised a new entrant's anti-dilution fee to $600 million.