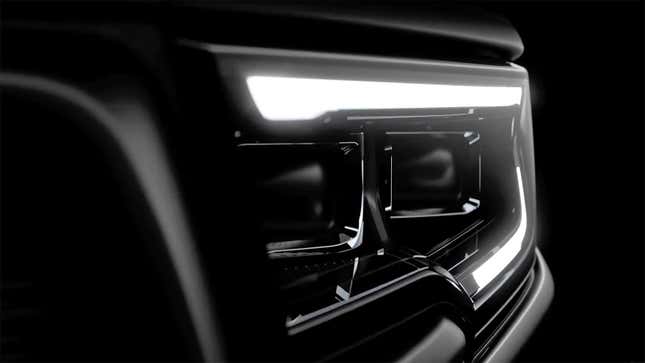 It's not uncommon to see smaller, Fiat-based Ram pickups — like the Strada and Toro-derived Ram 700 and 1000 — roaming Latin American roads. Ram is working on yet another small truck for the region, specifically targeting the Brazilian market. And this one is carrying a lot of hype, if the initial teaser's any indication.

2024 Nissan Z NISMO | Jalopnik Reviews
In case you missed it:


The new pickup is rumored to be named Rampage. Like the Toro and Ram 1000, it'll be built upon the same Small Wide 4x4 platform that underpins the Jeep Compass and goes well back to the FCA days — except it'll be a bit longer.
In a video published last week, Ram Brazil revealed that the new model has been designed with assistance from Auburn Hills.
The majority of details surrounding the truck are still unknown, but the teaser does shine a light on a "Ram Turbo" badge, which spills a clue as to what powertrains we can expect. Mopar Insiders quotes the same two-liter turbocharged inline-four that's landed in everything from the Compass to the new Dodge Hornet and Wrangler 4xe. This engine will likely carry flex-fuel capability, which is a must for Brazil. A diesel mill is expected to be offered as well.
Unfortunately, Ram loyalists who have been waiting for the brand to bring a Maverick competitor to the U.S. will probably have to keep killing time. Stellantis has a history of offering smaller pickups south of the border that it's struggled to make a business case for stateside. There have been rumblings of a midsize version of the battery-electric Ram 1500 REV shown to dealers, though the timeframe for its arrival is anyone's guess.
In the meantime, we'll have to admire the Rampage from afar. Ram Brazil didn't provide any timeline for a full reveal, but it can't be very far off now.