Rally America has responded to our petition to get Bill Caswell, the $500 Craigslist rally-car driver, into ESPN's X Games. It's not happening... yet. This is the full email chain.
J.B. Niday, Rally America's managing director and one of the chief voices in X Games athlete selection, has responded to our Bill Caswell X Games petition. Caswell isn't getting in, and Niday wants us to know why. You can see his detailed response below.
First, however, a side note. Bill forwarded us the following email this morning; he recently returned from competing at Pikes Peak and discovered our campaign. Niday sent him this on Friday, shortly after I suggested you contact him:
From: JB Niday (jbniday@rally-america.com)
Date: June 26, 2010 9:01:15 AM MDT
To: William Caswell (bill.caswell@*********.com)
Subject: X Games

Bill,
Your friends' e-mails have become annoying; they must stop immediately.

X Games selections have been completed.

J.B. Niday
Managing Director
Rally America, Inc.
8014 Olson Memorial Highway # 617
Golden Valley, MN 55427
G/O Media may get a commission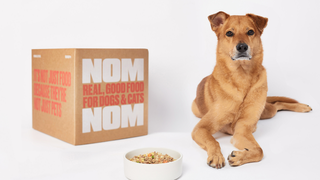 Not the friendliest tone, is it? The following email, sent to us late yesterday, may help explain it. Note that it was cc'd to Timothy Reed, ESPN's senior director of sports and competition, and Ananda Siverts, Rally America's marketing director.
From: JB Niday (jbniday@rally-america.com)
CC: Timothy P. Reed (*********@espn.com), Ananda Siverts (media@rally-america.com)
Date: Tue, Jun 29, 2010 at 4:04 PM
To: sam@jalopnik.com
Subject: Bill Caswell

Sam,

To begin, I think the "Send Bill Caswell to X Games" campaign is funny as hell, and great PR for everyone.

If you know Bill, then you know that his "in-your-face self-promotion" is, to say the least, over the top. So, when I started getting those e-mail messages on Friday evening I laughed at first, and then randomly responded telling them that it was too little, too late... I never imagined it was anything more than Bill talking a few friends into annoying me on his behalf. Only much later did I learn it was aJalopnik powered movement! Good for you guys!

That's all good PR, but, let's be serious; X Games is legitimate competition among the best athletes in their given sport. It's not a place to put some guy who isn't anywhere near the top of his sport.

Check out Bill's results:

Regional Rallies (the top guys are not in these races... typically lower budget teams... 7 classes v only 3 at Rally America National Championship events)
2009
1. Rally Tennessee (NASA Rally, not Rally America): DNF after stage 2
2. Paul Bunyan's ride: DNF after 6 stages
3. 10,000 Lakes Rally: 11th of 14 finishers (6th in class)
4. Middle Cog 1: 8th of 17 finishers (2nd in class)
5. MIddle Cog 2: 9th of 17 finishers (2nd in class)
6. Ottawa Challenge: 13th of 16 finishers (6th in class)
7. Keweenaw Rally: 17th of 20 finishers (7th in class)

National Rallies
2009
1. LSPR: 13th of 17 finishers (1st in class... top guys all DNFed)

2010
1. Sno*Drift: DNF (actually, Did not Start due to mechanical difficulties)
2. STPR: DNF after Stage 1

Speed factor is a measure of how quick a driver is regardless of his finishes. 11 of the guys invited to RCR have speed factors as follows:

Pastrana 100.76
L'Estage 97.97
Block 94.37
ACP 92.25
Bacon 90.72
Mirra 89.21
Foust 84.89
Hanson 82.03
Moro 76.92
Duplessis (all events in 2WD car) 67.53
Deegan (only one rally... EVER) 53.22

Bill Caswell's speed factor is: 33.2 which ranks him in the bottom 1/3 of active Rally America drivers

To place Bill Caswell in the X Games would mean passing over dozens of more deserving, more talented, more experienced, and FASTER drivers.

Bill isn't a "rising star", he's just a guy who is having fun entering lots of rallies... people identify with him... he's everyman.

J.B. Niday
Managing Director
Rally America, Inc.
8014 Olson Memorial Highway # 617
Golden Valley, MN 55427
With the intent of explaining our position, I then wrote the following.
From: Sam Smith (sam@jalopnik.com)
CC: *********@espn.com, media@rally-america.com
Date: Tue, Jun 29, 2010 at 6:50 PM
To: jbniday@rally-america.com
Subject: Re: Bill Caswell

J.B.,

First off, thanks for taking this in such good humor. If nothing else, that's the point we're trying to make: This should be fun.

Bill is many things, but you're right — "over the top" is probably an understatement. Either way, you can't fault him for one thing: In his world, promoting the sport and having a good time take priority.

Thanks, too, for the assembled results. We are nothing if not aware that Bill isn't fast; I've spent too many years immersed in motorsport (over a decade of which has been in the press box) to have any delusions about that. But that's part of his charm, and that's what makes him stand out from the crowd. There are thousands of talented, unsung, unfunded, and deserving drivers in modern motorsport, but for better or worse, there is only one Bill Caswell. Over 600,000 unique viewers — that's individual people, not pageviews — from all over the world read the tale of his Mexico adventure on Jalopnik. There's a movie deal in the works, instigated by an Academy-Award-nominated actor; he's done countless radio and TV interviews; and Hollywood producers won't stop calling. When was the last time a story about one of RA's drivers made such an impact with the mainstream media?

I love hotshoes as much as the next guy, but talent is only part of the equation. People respond to stories. Emotions. You called Bill an everyman — you're right. That's what people key into.

At the root, Caswell represents a grassroots enthusiasm and a spirit that we endorse, regardless of how he finishes. He wanted to attend a WRC event and run on the same stages as his heroes, so he taught himself how to weld, built a car by himself (and on a relatively tiny budget, with no one save John Buffum willing to offer friendly advice), and did it. He wanted to go to Pikes Peak, so he went, even though everyone told him he'd be pathetically slow and wasting his time. (He was, but that's beside the point.) We don't see enough stories where people live out their dreams in spite of others telling them it can't be done. That alone is worth championing.

Let's review: Bill needs a lot of work as a driver. His car is a hastily fabricated mess. From a statistical standpoint, he has done absolutely nothing with his driving career, if you could even call it that. Guys like Duplessis, Andrew Comrie-Picard, et. al are amazing and deserving of everything they get, and Bill isn't even close to being in their league. But they don't have a tenth of his following. Does Duplessis have people mobbing him in bars or recognizing him on the street outside of the rally world? Do you think people would care anywhere near as much about Ken Block — a rich, shy shoe magnate and checkbook racer, albeit a lovable and relatively quick one — if he hadn't figured out how to put eyes on screens and butts in seats? (Put another way, who else but Bill has a massive, turnkey audience so willing to follow him that they don't care if he comes in last?)

Ken and Bill both understand something, something that most motorsport mavens and sanctioning bodies fail to get. Similarly, the X Games rally program is a marketing exercise, an effort that exists solely to bring new people into the sport. If nothing else, it should be the one event where speed and money are deemphasized in favor of fan appeal, no?

As I write this — four hours after I published the petition and officially kicked off our Caswell Games efforts — almost 10,000 people have read the Games story. More than 1200 people have signed the petition on Facebook, and over 230 people have commented on the post.

Bill's story says one thing: Anything is possible if you put your mind to it, and it's important to follow your dreams. We can't help but get behind that.

Best,

Sam
So that's how we feel about Bill and the X Games. Rally America has yet to respond. A handful of protests have popped up in both this site's comments section and the forums on SpecialStage.com, alleging that we're not being realistic, or that we're not paying enough attention to other, ostensibly more deserving drivers.
In light of that, we have three words: People. Lighten. Up.
Think Bill isn't an underdog because of his background as a banker? Bull. I know Starbucks baristas who have more disposable income. Harping on the fact that his car sports a 200-hp engine in place of the original, 130-hp four-cylinder, and is thus no longer an everyman $500 car? Who cares? He had an old engine in his basement; he put it in the car for Mexico, and it blew it up shortly after. (Ask the talented guys at Team O'Neil Rally School — Bill's E30 is a hand-built, sloppy-handling, difficult-to-drive pile, and horsepower only exacerbates the problem.) Several people have expressed concern that, should he actually make it to the X Games, he won't be competitive, he won't be fast enough to make the stadium jump, he'll embarrass himself, blah blah blah.
Everyone is missing the point: This guy has a massive following. That following helps the sport of rally. We want him there, and we think it'd be fun. That's it.

As of 1:00 PM EST, the Caswell X Games story has been read by over 13,000 people. Over 300 people have commented, and more than 1900 have signed the Facebook petition. Keep it up.


Full Disclosure: Bill Caswell is my friend and has been for years. Neither I nor Jalopnik profit in any way from his exposure or sponsor deals, and he is not a part of our editorial planning or privy to our publishing schedule. The staff of this website thinks he's worth getting behind simply because of what he does and how he does it.