It's been a busy season for everyone's favorite rally-car-drivin', Mexico-invadin', low-budget nutjob. Want to help support his hairbrained schemes? Want to help get him sponsorship? Want to know what he's been up to? All that and more below the jump.
A recap, in case you missed it: Back in March, an unemployed Chicagoan took a $500 Craigslist BMW to a World Rally Championship event in Mexico. He went with no crew, no real tools, a rented cargo van, a co-driver he barely knew, and little more than a dream. After being mobbed by crowds, having his car fall apart, and nearly dying behind the wheel, he finished third in his class, ahead of drivers with six-figure budgets and years of experience. You can read the full story here.
What resulted was nothing less than a supersized ball of crazy. Over 670,000 people read about Bill's exploits. (According to our traffic data, more than 350,000 of them had never been to Jalopnik before, which is amazing in itself. How did you not know, people? We are the coolest!) Within hours of the story's publication, his phone was ringing off the hook — everyone from Hollywood producers to major car manufacturers wanted a piece of him.
How You Can Help
Things are starting
G/O Media may get a commission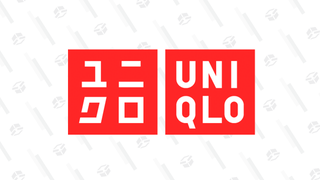 Year-round basics
Uniqlo Summer Sale
to shake out. The high points are pretty cool: An Oscar-nominated actor wants to play him in a feature film and has the money to make it happen. TV opportunities abound. Product sponsors came out of the woodwork — Miller Electric (welders), Northstar Motorsport, and Chase Cam have stepped up and offered product and support, and others are on deck — and gave him the equipment, if not the cash, to keep his junk on the road. Unfortunately, the negatives are growing: Cash is thin. The car is getting faster and better set-up, but it's still a cobbled-together, twenty-year-old Craigslist find. It's a two-wheel-drive car in a four-wheel-drive world, and it's kind of falling apart.
Here's the deal: Bill needs your help. He wants to keep racing, yes, but he doesn't care if he profits from it, so long as he continues to eat. He wants to build interest in the sport. He wants to keep building weird cars in his mom's garage and take them to strange places. (If you missed it, he's currently at Pikes Peak, competing in the hillclimb. You can watch a quickie laptop-to-phone upload of one of his runs below.) Most of all, he just wants to show people that anyone can do... well, whatever the hell it is that he does. Build a car. Race. Rally. Whatever.
How can you help? One word: exposure. There's a small, if strong, grassroots movement to get Bill a last-minute invite to the rally-car event at this year's X Games. Want to see a $500 crapcan run in a stadium, in front of thousands of people, with some of the most tricked-out rally cars in the country? Of course you do. Post something on the X Games Facebook page. Write an email to J.B. Niday, Rally America's managing director, and ask to see more of Bill. Pick up the phone. Do whatever you can.
Wanna Buy a T-Shirt? $25 Shipped!
Once you've done that, visit CaswellMotorsport.com. (Don't be alarmed at the site's low-budget vibe. Bill learned basic HTML in an evening and wrote the site himself.) Once there, you'll find the winning design, seen above, from our Jalopnik/Live Sockets T-Shirt Design Contest. The contest winner, Pavla Dlab, will
receive a new Microsoft Xbox 360 and a copy of Forza Motorsport 3, both generously donated by the crew at Live Sockets. The XBox will be wrapped in the winning T-shirt design using a special adhesive vinyl. Pavla also receives a ride at speed on a rally stage in Bill's BMW. A second, simpler design is also offered, largely because its home-grown, low-budget vibe jibes with Caswell's thinking. For his efforts, the designer, Patrick Walker, will receive a base Xbox 360 donated by an anonymous supporter.
Congratulations, Pavla and Patrick!
Other fun stuff is on the way, so stay tuned. For now, you can follow Bill on his YouTube channel or Facebook pages (Bill Caswell or Caswell Motorsport) for live updates, including a feed from Pikes Peak. Barring that, feel free to email him if you're in the Chicago area or want to offer support or labor. He'll take anything you've got.
Full Disclosure: Bill Caswell is my friend, and we were friends before his story ran on this site. I shared his Mexico tale because A) I was jealous, and B) it was an amazing trip. I do not, and will not, profit off of his exposure or sponsor deals. I wrote this post because my friend is a nutjob, and because people keep asking me how they can help.