The Brabham family was a racing icon for six decades before reviving the name as a car company, launching the 700-horsepower BT62 track car for $1.3 million last year. But the switch to production isn't keeping Brabham from racing, since the company announced Wednesday that it wants to head to Le Mans.

Don't start on your glittery "We love Brabham" or "Four-time Formula One champions" signs for the grandstands yet, though. The team's goal is to make it to Le Mans by the 2021 season, so there's some time to spare.
The naturally aspirated, 5.4-liter V8 BT62 is the basis for Brabham's race car, and the company said it wants to be in the World Endurance Championship's Le Mans Grand Touring Endurance class by the 2021-2022 season, which includes the 24 Hours of Le Mans. The LMGTE class has "professional" and "amateur" divisions, and Brabham's press release mentioned "providing top level Pro-Am racing opportunities to owners."
Brabham only plans for 70 models of the BT62 made, but it seems to want to involve its few handfuls of owners in the process of getting to Le Mans. The announcement said it wants to put early owners of the BT62 track car on the test team for Le Mans, and that the company plans to race in lower-level series, sometimes with customers, as it works up to Le Mans.
Right away, Brabham said it's "committed to a factory racing team" and a multi-year motorsport program, funded in house along with sponsors and partners. But Brabham didn't mention who those sponsors and partners might be, even though it also said its motorsport program is already in development. Brabham says it has been testing for endurance racing for months already since the car is based on the BT62 chassis.
G/O Media may get a commission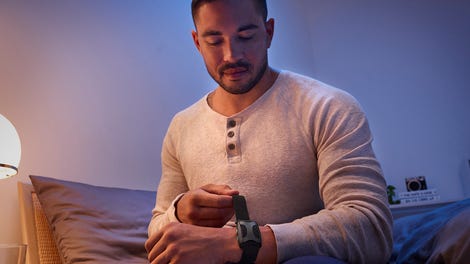 Brabham has a long history in motorsports, from Jack Brabham's 1948 debut in midget cars to the team's four driver championships, 35 wins and 120 podiums in one of the highest levels of racing—F1. When the team left F1 in 1992, two of Jack Brabham's three sons kept racing in sports cars and endurance races.
His son David Brabham, who's won Le Mans, was behind the revival of Brabham as a car company, and, now, a racing team. But just getting into Le Mans isn't easy. Those with long memories will recall British Racing Motors, a Le Mans team from decades earlier, tried to come back in the '90s and fizzled along with Group C. There was also Bizzarrini, which tried to make a name in Le Mans racing and failed, plagued by changing car regulations in the 1960s. Le Mans remains an expensive and ever-changing endeavor, and startup sports car brands have flamed out trying to conquer it.
The attempt to move back into Le Mans is a big step, in terms of reviving decades-old, iconic racing names. It also means a fierce race car with a wing the size of a breakfast bar is scheduled to be on the race track and in Le Mans within the next couple of years, and that's hard to argue with.