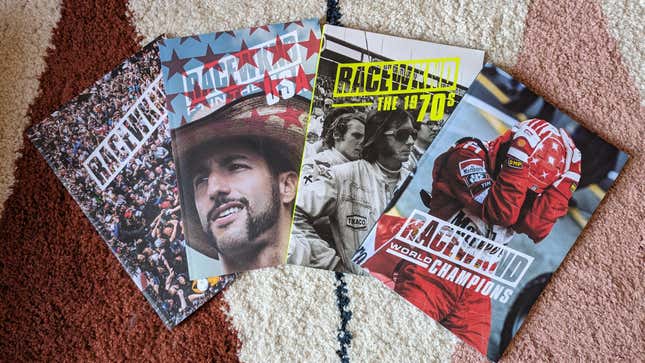 The world of motorsport media can get a little boring. So many publications have spent decades telling the same story in different ways, when they should be taking advantage of the fact that this high-adrenaline sport warrants experimentation and innovation. In the world of Formula 1, that publication is RACEWKND.
RACEWKND is a young high-quality print publication about F1 that comes in collections of four issues each (though you can nab each individual issue separately if you choose) — and the energy that radiates off each edition is palpable. In the same way that attending a motorsport event can be a welcomed assault on the senses, RACEWKND's massive size (it's about as big as my torso) and stunning graphic design draw you in to see what this publication is all about.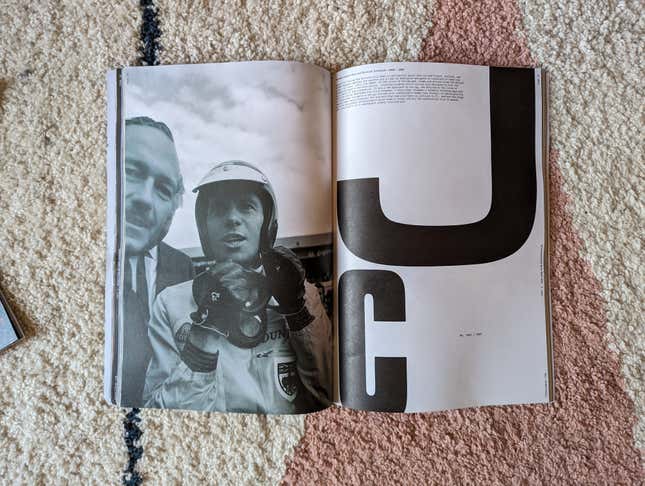 And what is it about? Each edition comes with its own unique theme, but the magazines of the first collection shared a similar layout: The first third of the magazine is composed entirely of massive photos pulled from the Motorsport Images archive. The second section consists of the bulk of the storytelling, where that edition's theme is laid out in full. Finally, there's a meditation feature in the final pages that meditates on a topic associated with the overall theme.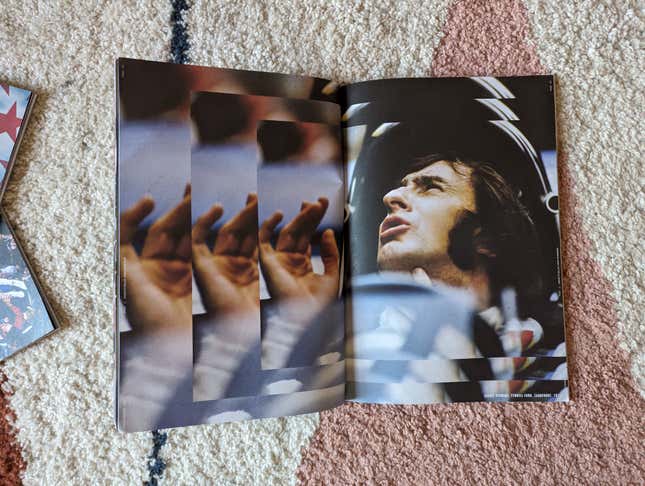 In the first collection those themes were Jet Set (a cultural guide to the best venues F1 competes at that has been reworked to incorporate new events in 2023), the 1970s (which features a year-by-year breakdown of the iconic decade), F1 in the USA (a history of each venue that has ever hosted a Grand Prix in America), and World Champions (which profiles the most iconic champion of each regulatory era of F1).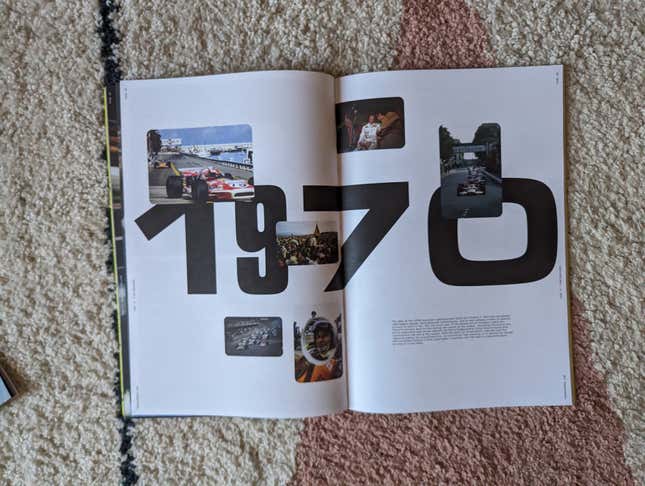 While the magazine itself is gorgeous and can draw you in based on that factor alone, the storytelling inside is like nothing else in motorsport media at the moment. Each edition provides a long-ranging mediation on the subject at hand, helping contextualize the sport for viewers who may not be as familiar with its history. RACEWKND is marketed as the next step into F1 fandom for the folks who got into racing via Netflix's Drive to Survive, but its pages are loaded with narratives that can appeal to even a lifelong motorsport fan.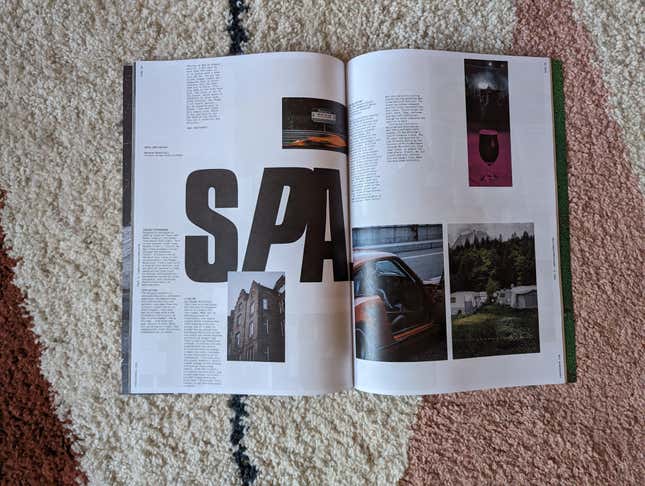 The second collection of RACEWKND is still in the works but is available for pre-order now; it promises to feature four editions, each of which will tell the story of McLaren, Ferrari, Red Bull, and Mercedes, respectively. While collection 1 arrived as four separate magazines published periodically every few months, collection 2 will be shipped as a full set in a custom box, further adding to the visual appeal and exclusivity of the magazine.