I keep meaning to review a couple of books that every car freak should read (Nader's Unsafe At Any Speed and DeLorean's On A Clear Day You Can See General Motors, but this book has shoved them aside for now.

When I see a coffee-table book with cover artwork showing a modern-day NASCAR Charger Photoshopped in with a bunch of Super Birds at Daytona, I figure I'm looking at your typical picture book packed with nothing but big photos of Richard Petty screaming "Hey y'all, watch this!" out the window of various blue Belvederes, with maybe a smattering of Super Stock Dodge 330s getting air under the front tires. You know, the kind of book that only numbers-matching Mopar freaks will add to their collection. But you know that thing they say about judging books by covers? Totally true in this case!


We get the 24 Hours Of Le Mans. We get the Indianapolis 500. We get Pike's Peak. We get Trans Am. We get Airflows, Vipers, and everything in between. Proving Ground turns out to be a genuine history book, written for an audience that includes literate gearheads of all description, not just zealous Chrysler true believers.


G/O Media may get a commission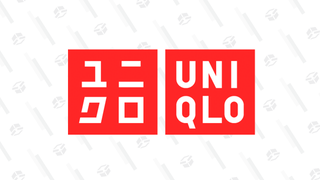 Year-round basics
Uniqlo Summer Sale
Schild provides plenty of technical details, but I wanted to know a lot more about the likes of the quad-Hemi-powered Goldenrod streamliner, which beat Mickey Thompson's Pontiac-engined Challenger's best speed. Of course, I could geek out on stuff like this for a couple hundred pages.


Naturally, most of the book covers Chrysler's many triumphs in NASCAR and at the drag strip, with special attention given to the 1959-70 era of crazed factory-backed NASCAR machines and the Super Stock and Pro Stock eras.


I'm giving this one a four-rod rating, which means I liked it enough to keep it for my personal collection (rather than give it away as a Judges' Choice award at a LeMons race, which is what happens to many of these review books). Murilee says check it out!
[Motorbooks]