ABC News is reporting that a private plane mysteriously wound up in the ocean, after having entered restricted airspace in Washington, D.C. It was met by fighter jets, but did not respond. Speculations abound as to the cause of the crash.
This story will be updated as more details become known.
Cirrus SR-22 photo by Alec Wilson on Flickr
UPDATE: The aircraft involved was reportedly a Cirrus SR22 recreational plane. It crashed into the Atlantic Ocean Saturday, 51 miles southeast of Chincoteague Island, Va. The Coast Guard reported one person was on board. Cirrus planes are built with a parachute, meant to help the plane gently return to ground level in the event of an engine malfunction, but the pilot's fate remains unknown.
G/O Media may get a commission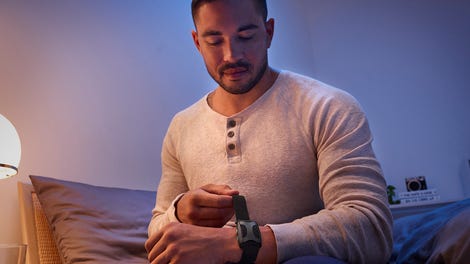 UPDATE: My source in dispatch at a major U.S. airline says the pilot died of hypoxia while airborne. The fighter jets then escorted the plane until it crashed into the ocean offshore.
UPDATE: The plane, registered to a 67 year-old man had taken off from Waukesha, Wisconsin and was bound for Manassas, Virginia. The plane never landed at its destination, but kept flying eastbound. When it entered DC airspace, F-16s met the plane at 13,000 feet and reported the pilot was unconscious. (TMJ4)