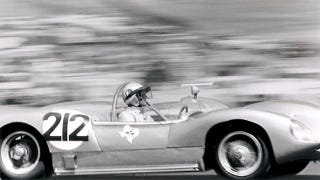 Pete Lovely won the first ever race held at Laguna Seca on November 9, 1957 driving a Ferrari. Lovely then participated in 11 Formula One World Championship Grands Prix, with his first start coming on May 10, 1959. Lovely scored no championship points. Be that as it may, Lovely went on to become one of the early icons in the Southern California road-racing universe and owner of a well-known Lotus shop in Tacoma, WA.
Lovely passed away earlier this week at the age of 85.
Hat tip to JalopJeff!
Photo Credit: Ed Sauer / Tam's Old Race Car Site